Mario Kart 8 Deluxe producer didn't anticipate historic sales success, talks popularity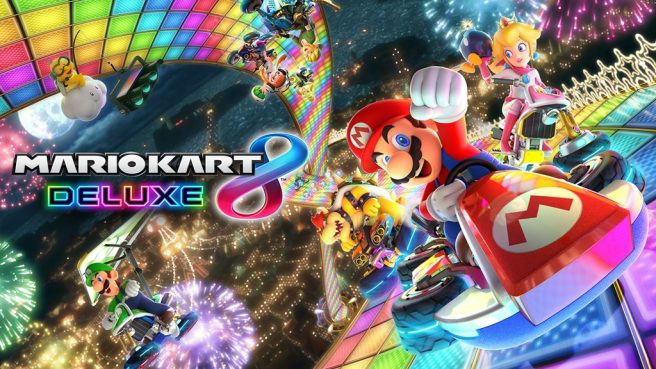 Mario Kart 8 has seen the longest tale of any entry in the series, with support for the game continuing eight years after the initial release on Wii U (and five years after Switch) through the recently announced Booster Course Pass. Producer Kosuke Yabuki recently spoke to Japanese outlet Nikkei about the game, admitting the team didn't anticipate the incredible sales of Deluxe for Switch. He believes the breadth of its appeal was likely a big contributing factor, as well as the fact that the Joy-Con make every Switch a potential 2-player console.
We've prepared a translation of Yabuki's full comments below.
Did you expect the game to be such a historical hit that it would sell over 40 million copies?

We didn't, but in hindsight, Mario Kart 8 Deluxe is a good match for the Switch. You can play the console anywhere and even split the controller in two, so it's easy to pick up and play with a nearby sibling or friend. 5 years after the game's release, that appeal hasn't faded.

What do you think makes the Mario Kart series popular?

Generally speaking, you're not trying to hinder your opponent in racing games, but in Mario Kart, you spend races throwing shells at them and trying to make them slip on banana peels. Those unique tactics are the core of Mario Kart's appeal.

It's both an accessible and deep game. There are people who only play the game on Christmas or New Year's, while others work to improve their skills every day. We're always mindful of balancing the experience for both types of players.

How did you keep accessibility in mind while developing Mario Kart 8 Deluxe?

We wanted the game to be a fun experience for everyone. It can be frustrating to lose, but there's plenty that happens during races to make players crack a smile or want to play another round. The hope for players to experience emotions beyond the outcome of race. We designed the game in such a way where unthinkable things like slipping on a banana just before the finish line happen one after the other.
As of last November, Mario Kart 8 Deluxe overtook Mario Kart Wii as the franchise's best-selling entry. Between the Wii U original and Deluxe edition on Switch, the title has collectively sold over 50 million units.
---
Translation provided by Jarop on behalf of Nintendo Everything.
Leave a Reply