Mario Kart 8 Deluxe has overtaken Mario Kart Wii, now series' best-selling entry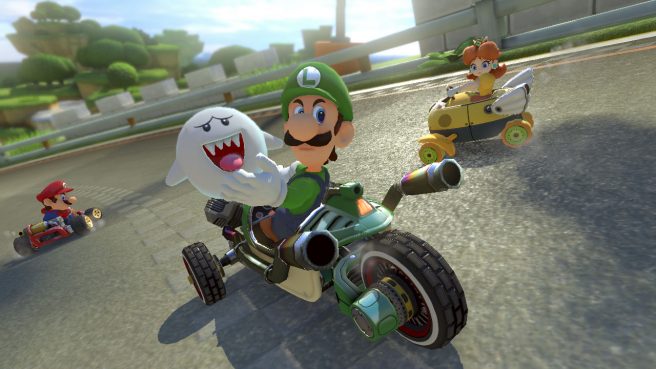 Mario Kart 8 Deluxe has now outsold Mario Kart Wii, Nintendo has confirmed.
Lifetime sales of Mario Kart Wii are at 37.38 million. Mario Kart 8 Deluxe, on the other hand, has sold 38.74 million copies worldwide. That news comes directly from Nintendo's latest financial results.
Mario Kart 8 Deluxe on Switch, combined with the initial Wii U release, was already the best-selling entry. However, Deluxe has now accomplished this on its own.
Nintendo said that during the first two quarters of the fiscal year, Mario Kart 8 Deluxe sold 3.34 million copies. The only game to have performed better is Zelda: Skyward Sword HD at 3.60 million. Given how old Mario Kart 8 Deluxe is at this point, that is an impressive feat.
Mario Kart 8 Deluxe is currently the best-selling game on Switch overall and has even put some distance between itself and Animal Crossing: New Horizons. Sales of the latter title are at 34.85 million units. You can find the full list of latest million sellers on Switch here.
Mario Kart 8 Deluxe originally made it to Switch in 2017. It's largely based on the Wii U original from 2014. However, it has new elements like more characters, an updated Battle Mode, the ability to hold up to two items at once during a race, and more. The official website can be found here, which has additional information.
Leave a Reply