Mario Kart Tour to host Peach vs. Bowser Tour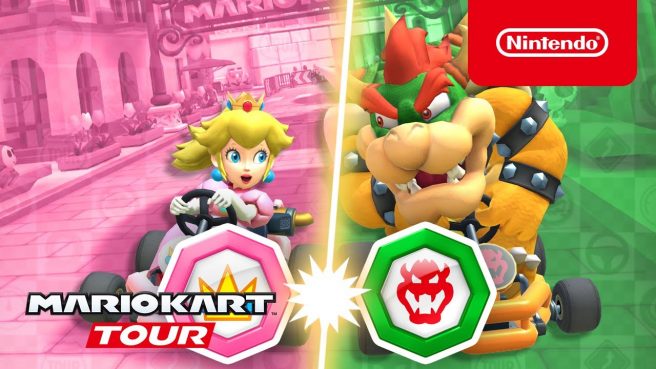 A new event is heading to Mario Kart Tour – specifically the Peach vs. Bowser Tour which has users choosing between the two sides. This is set to go live on November 29, 2022.
The main highlight here is the inclusion of Peach Gardens from Mario Kart DS. As many Mario Kart 8 Deluxe fans know, he same course will be going live in the Switch game as part of the next wave of the Booster Course Pass.
The Peach vs. Bowser Tour goes live in Mario Kart Tour on November 29 at 10 PM PT / November 30 at 1 AM ET. View a trailer for it below.
Also coming at the same time is the next round of Mii Racing Suits. If you're interested in seeing what's in the pipeline, check out the video below.
Mario Kart Tour is currently available on mobile via iOS and Android.
Leave a Reply