Mario + Rabbids Sparks of Hope dev says Bowser inclusion is "a dream come true"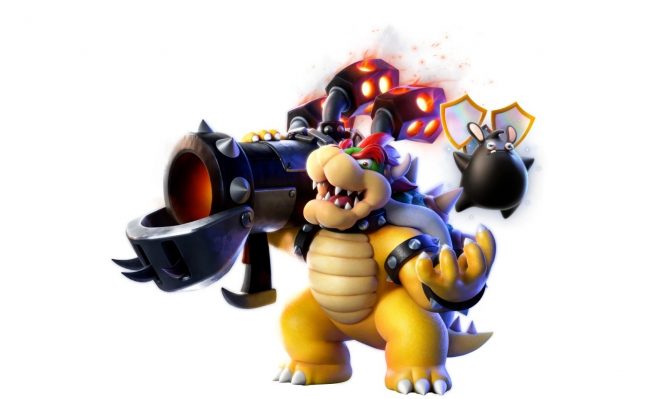 Ubisoft has worked with Mario on two games now as part of its Mario + Rabbids series, but we've been wondering if the team would have interest in playing around with another Nintendo franchise. This is something that we posed to producer Xavier Manzanares in a recent interview.
Manzanares said the studio has "tons of dreams", and thought about "a lot of other characters" when it was initially moving towards working with Nintendo in 2014. On the topic of wishes being fulfilled, he said having Bowser playable in Mario + Rabbids Sparks of Hope is "already a dream come true for us".
Manzanares' full words:
"It's funny because we have tons of dreams. We started to dream in 2014 when we thought about Mario, but obviously we had a lot of other characters that we love from the Nintendo universe, but then when we decided to really focus on the Mario and the Rabbids and Mario and friends, that was really the big focus and going for that direction. Then with Donkey Kong, it was a dream come true because we started to look into the Donkey Kong lore that we love, and we could do it. It was, you know, proof that Nintendo was open to deciding and discussing other IPs if it makes sense, if it's making sense for the brand and making sense for the genre, etc.

With Sparks of Hope, we're adding Bowser, which for us already is huge and Rabbid Rosalina which is a Rabbid version of their characters, so for us this was the big focus. Right now as we didn't finish the game yet, we're truly focused on that part already and making sure that for example Bowser is fitting perfectly – or unperfectly – with the Rabbids, you know the crew and the team itself, so that's already a dream come true for us – having Bowser in the game is quite big for the team."
Mario + Rabbids Sparks of Hope will be out for Switch on October 20, 2022. We also spoke with Manzanares about why Yoshi was cut and the team's relationship with Nintendo.
Leave a Reply