Marvel Ultimate Alliance 3 patch notes (version 4.0.0) – new story mode, new limited-time events, more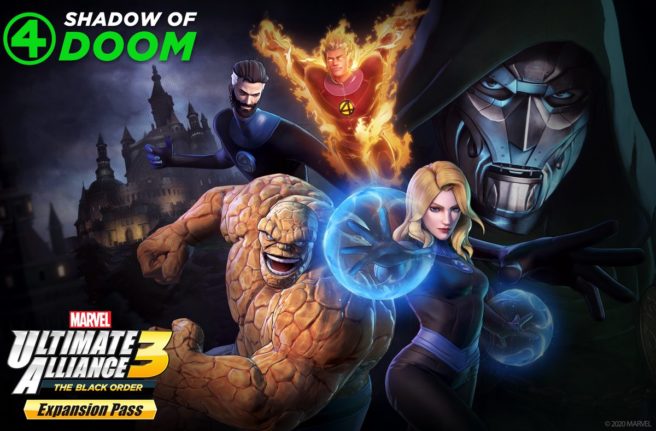 Marvel Ultimate Alliance 3: The Black Order will be updated to version 4.0.0 very soon. Not only is it paving the way for the paid Fantastic Four DLC, but there will be some free aspects as well. Nintendo has now published the patch notes in full.
It's revealed that a new story mode will be added "that depicts the events after the battles of the main game." If you don't buy the new Fantastic Four DLC, you'll be able to play a part of it for free. The new story mode is accompanied by new outfits and voice lines, an increased level cap, new limited-time events, and more.
Here are the official patch notes:
Downloadable Content

Now supports paid DLC, Fantastic Four: Shadow of Doom. Purchase to enjoy the following content:

New story mode, that depicts the events after the battles of the main game.
Added new Fantastic Four playable characters:

Mister Fantastic
Invisible Woman
Human Torch
The Thing
…And perhaps more!

Higher training levels added to DANGER ROOM.
New gauntlets added to GAUNTLET.

Free Update

Play part of the new STORY MODE for free.
Added new outfits to unlock.
Added new voice lines to unlock.
New ISO-8 effects added.
Level cap for heroes raised to 300.
Added new slots where you can equip ISO-8.
Added new nodes to unlock in Alliance Enhancement.
You can now play new limited-time events.
Fixed various other issues to improve game experience.
Leave a Reply