Minecraft dev on how the Switch version was updated to support 1080p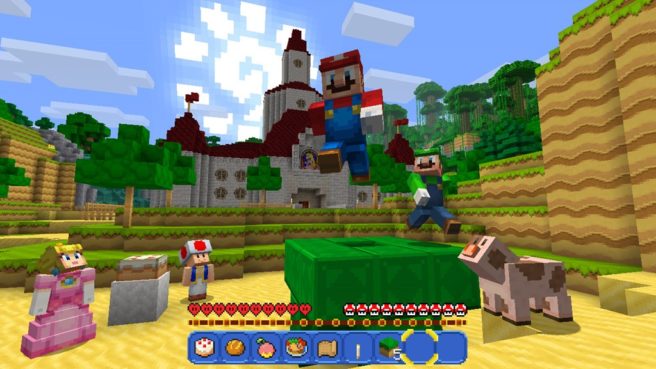 Minecraft: Nintendo Switch Edition now looks better than ever. After an update published a few days ago, the game runs at a 1080p resolution when docked. The initial resolution was set to 720p.
TIME caught up with 4J Studios CTO Richard Reavy to learn more about the update. Reavy was able to explain how the 1080p resolution was added to Minecraft on Switch.
Reavy pointed out how futher optimization was needed that Minecraft on Switch could handle 1080p without issues. With more time for testing, 4J Studios believed they could get it done.
Reavy said:
"We did spend some time analyzing our GPU usage and optimizing things before we did this move as well. We needed to spend some time looking at the fill rate and being more careful with that, just because of the number of pixels in 1080p. We kind of knew we could do the optimization and we would get there with the performance. But yeah, ultimately, the fundamental problem was switching resolution."
All versions of Minecraft on dedicated gaming platforms have their own custom user interfaces. With Switch, the team also needed to deal with the fact that you can dock and undock the system at any point.
Reavy went on to explain:
"Every interface seam is handcrafted by our art team to suit the exact resolution of the console it's on. We wanted to make sure the transition was really slick, and that the user wouldn't notice anything, like it taking seconds unloading one user interface system for another. And also because you can dock and undock your console at any point, it can be quite problematic that the user could switch the console at a really inopportune moment."
Leave a Reply