Minecraft Dungeons planning anniversary event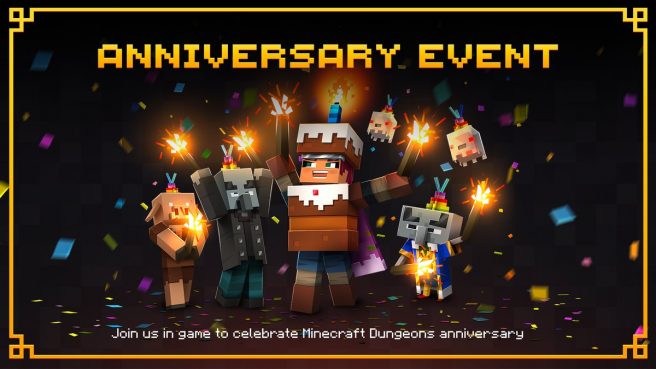 In celebration of Minecraft Dungeons' anniversary, a new in-game event will be held. Players can participate in seasonal trials that will be handing out special rewards. One such reward includes an exclusive cape.
The Minecraft Dungeons anniversary event will take place between May 26 and June 8. New DLC and the latest update are also inbound – read about that here.
Leave a Reply