Minecraft Dungeons gains Hidden Depths DLC and free update this month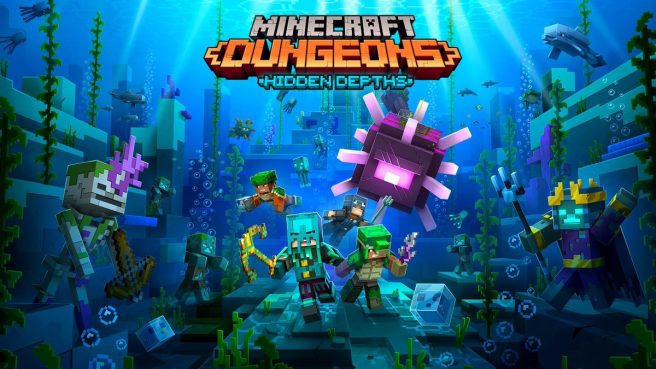 Minecraft Dungeons will soon be offering its latest content to players. Along with the Hidden Depths DLC, a new update will be released with free content, including Raid Captains.
Below is the full announcement from Mojang Studios:
Dive into a new Minecraft Dungeons adventure just in time for summer! Minecraft Dungeons is making a splash on May 26 with the next DLC, Hidden Depths. This won't be your average day at the beach though. You'll have to fight a spreading corruption that has reached the darkest depths of the ocean! Hey, it wouldn't be Minecraft Dungeons if it were easy, right?

Of course, there's also plenty of free content and updates alongside the DLC release! Not only are there new enchantments and breathtaking new levels, but there is also a brand-new feature called Raid Captains. Raid Captains are friendly tour guides that… wait, that's not right. They're super challenging new enemies that will change the way you play the game. That makes a lot more sense. Seek out Raid Captains where they lurk in the hidden corners of the world to add a new level of challenge (and new treasures) to your missions.
Minecraft Dungeons' Hidden Depths DLC and free update will be going live on May 26.
Leave a Reply