Minecraft dev moving on from the Wii U version after Update Aquatic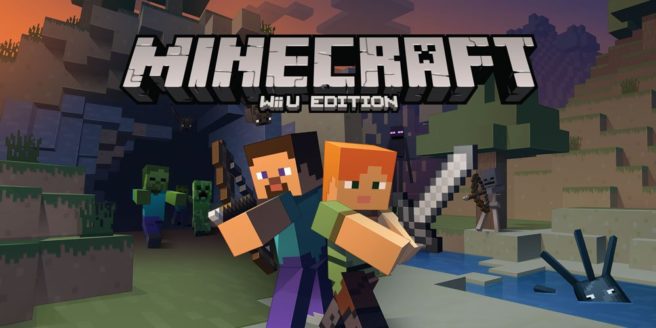 Mojang and 4J Studios are just about done with Minecraft on Wii U as well as other older platforms. The console will be getting the Update Aquatic, but after that, there won't be much of a focus with keeping it up to date with newer versions of the game.
As for Switch, Update Aquatic will be featured in the new Bedrock Engine-based version. However, there's still no word on when exactly Bedrock will be offered on the console.
Here's the full rundown straight from the Minecraft website:
"As you've probably heard, the Update Aquatic is soon to bring all kinds of underwater fun to players on Java Edition and the new Bedrock Engine-based versions of Minecraft for Xbox One, Switch, mobile and Windows 10. But we won't be leaving crafters on other consoles high and dry!

Arriving a little while after the initial launch, players on PlayStation 4 Edition, PlayStation 3, Xbox 360, PS Vita and Wii U will all receive the Update Aquatic. With the exception of PlayStation 4 Edition, this will mark the last big effort to keep those editions up to date with our newer versions of the game. Although we'd love to keep bringing new content to all our players forever, the older generation of consoles now make up less than 5% of our active players, so we've made the difficult decision to focus our efforts to support players where they play Minecraft the most and where we plan to add new features: on Java, PlayStation 4 Edition and the versions of Minecraft made with the Bedrock Engine on other consoles, mobile, and Windows 10.

Because players on Xbox One and Nintendo Switch will be able to upgrade to the new version of Minecraft, with all the Aquatic fun included, we won't be adding the Update Aquatic features to the older Editions of the game that are still playable on these consoles. So it's a good time to take the plunge with the new version! If you own the older version of Minecraft on Xbox One, you can grab the new version of Minecraft from the Xbox store for free. Switch players will receive a patch for the Update Aquatic once it releases and will also be able to install the new version of the game for free."
Leave a Reply