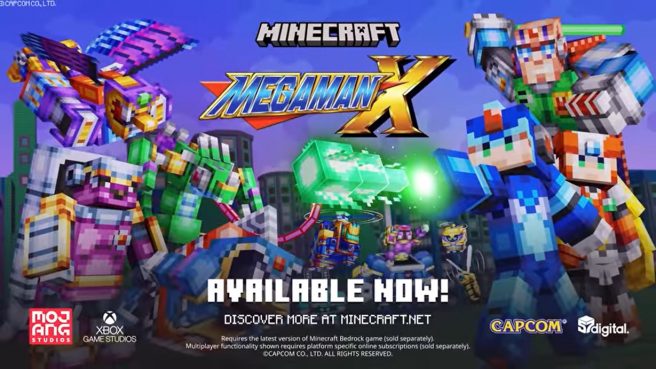 Another collaboration has just landed in Minecraft, as players can get their hands on brand new DLC based on Mega Man X.
The world of Mega Man X has been recreated, complete with the official soundtrack and 14 classic skins from the series. Players can use the Blue Bomber's arsenal of nine weapons to fight an army of Mavericks as they make their way through iconic levels and defeat epic bosses.
Here's a trailer:
Minecraft is available on Switch as a physical or digital release, and the Mega Man X DLC can be purchased now.
If you're looking for more Mega Man X content on Switch, you can pick up the Mega Man X Legacy 1 and 2 Collections. Between these two packages, you can experience eight different games in total.
Leave a Reply