Minecraft: Wii U Edition adds new Tumble mini-game, new Battle map pack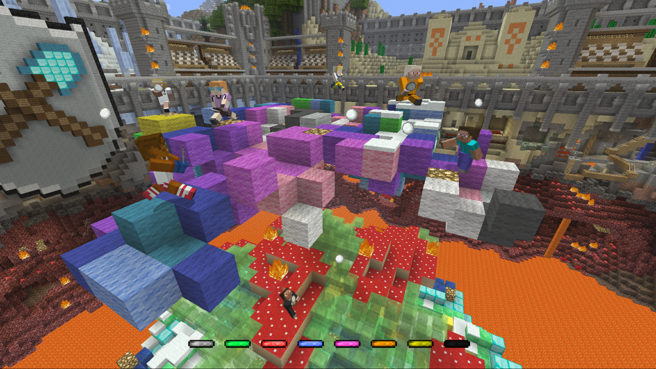 Mojang and 4J Studios are updating all console versions of Minecraft with a new mini-game this week. The two developers are introducing Tumble, "a frantic competitive clash in which players destroy the very floor beneath their enemies' feet, sending them plummeting to their doom."
Tumble is played out in "a best of three, on a series of semi-randomised maps, each with several layers of differing materials and hazards." Players can choose between two variants: one in which snowballs are used or a second with shovels.
Here's a trailer for Tumble:
Also coming to Minecraft: Wii U Edition very soon is a new map pack for Battle, the first mini-game. Paying $3 provides access to Castle, Shipyard, and Invasion.
All of this content should be live today since maintenance will be taking place later tonight.
Leave a Reply