Miyamoto on the Mario homage in Disney's 2013 Mickey Mouse short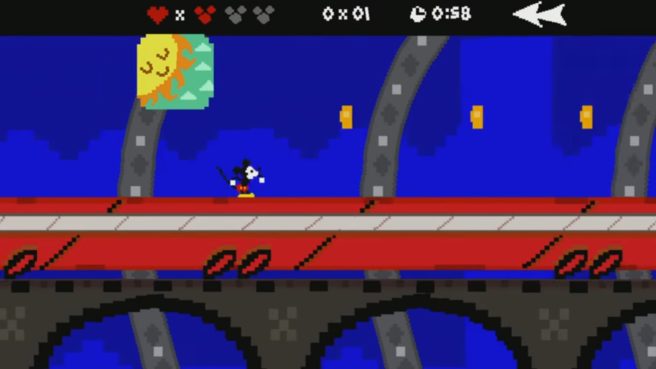 A few years ago, Disney came out with a new Mickey Mouse short that has the famous character making his way through Tokyo. For a brief couple of moments, there's a scene that pays homage to Mario with classic sound effects and all.
Game Informer decided to ask Shigeru Miyamoto about the short at E3 last month. He hadn't seen it, nor did he know about its existence at all. After looking at the video, he did say, "Is copyright an issue for them to use our sounds? [Laughs] It's very flattering. We finally got a cameo together."
Ask Game Informer said that this meant Mickey Mouse could be used in one of his games, Miyamoto shook his head and responded, "They are very strict. [Laughs]."
We've posted the full Mickey Mouse short below for those that are interested. The Mario homage comes in at the 2:25 mark.
Leave a Reply