Monolith Soft boss unsure about dabbling with other genres outside of RPGs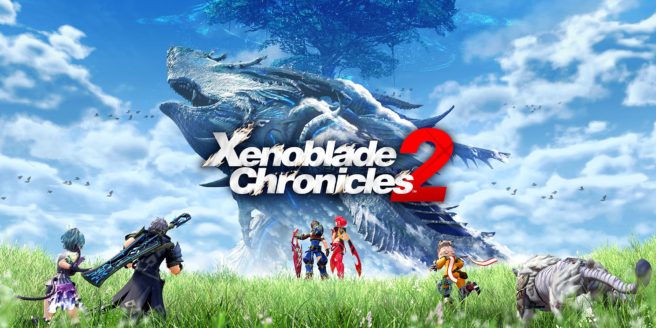 You may recall an interview conducted by Japanese outlet 4Gamer earlier this year with Monolith Soft boss Tetsuya Takahashi and Bandai Namco's Katsuhiro Harada. It was here we learned that Xenoblade Chronicles 2 has sold 1.73 million copies as of March 2019.
That same interview also had some interesting discussion about Nintendo and Monolith Soft, which we've now translated. At one point, Takahashi was asked about possibly experimenting with other genres, to which he seemed unsure about given Monolith's history and his love of the genre. Takahashi compared the situation to manga artist Hirohiko Araki, who said he would never draw anything other than JoJo's Bizarre Adventure.
Here's our full translation of the excerpt:
But is the hook of your games not that distinctive Japanese feel of the game world and those distinctly Japanese characters?

Harada: It's true that when you speak to western game developers they will all say that they couldn't come up with a character like KOS-MOS or Noctis. But when they say that they are really saying two things, and both are not necessarily positive.

What two things are they saying?

Harada: So on the one hand they are basically saying that it's amazing we can do that, but they are also asking why we always make them that way. While creating these characters might be our forte, simply taking them overseas as they are won't appeal to the mainstream. Even if there are those players here and there all over the world who appreciate them… But as Mr. Takahashi said, as technology keeps advancing it all becomes a problem of management – whether a company can continue appealing to that niche and still receive the investment they need. But I think Monolith themselves are steadily adapting to the changing markets.

Takahashi: I think we are gradually adapting. Thanks to that Xenoblade Chronicles 2 reached worldwide sales of 1.73 million units at the end of March 2019. But I get the feeling that those sort of figures might be our limit right now. Whereas I feel like if we were releasing a Nintendo first-party title we'd be hitting sales more in the region of 10 million.

Harada: …That's true. Breath of the Wild, which Monolith had a hand in developing, was pretty incredible sales-wise. The IP itself obviously has power, but there was also so much inside the game that caught people's imaginations.

Takahashi: The power if the IP is definitely huge. Then there is the sheer amount of material resources – I think that's just the engineering potential of Nintendo.

Harada: Exactly. So you could say it was necessary to have that financial clout in order to make Breath of the Wild a reality in the first place. Obviously being able to handle that budget well is down to the skills of the development team though.

Takahashi: That's right. But even if we were to ask for that same amount of investment, surely we would be told: 'show us the practical results first'.

Harada: …So then you just have to keep plugging ahead, making the most eye-catching games you can on the budget you have. Or, if that traditional style of development is not working, then you have to innovate somehow.

Takahashi: And you truly wonder what the best course of action might be. That kind of innovation is something we're still trying to achieve.

What's the phrase? It's a tough business… But then all this makes Nintendo look pretty amazing.

Takahashi: Nintendo is amazing!

Harada: That usability they have and their production volume, plus the power of those IPs they have been rearing since the Famicon days – the kind of coverage they have is just exceptional.

Is it just a case of brand loyalty? Do the players not see Nintendo as a guarantee of quality?

Harada: And that's exactly why our companies are always playing catch up. The relative history between us is just too different.

So it's pretty much understood that Monolith's forte is RPG games, but is there any chance of you branching out into other genres?

Takahashi: I wouldn't rule it out entirely. But I once remember the manga artist Hirohiko Araki saying that he would never draw anything aside from JoJo's Bizarre Adventure. I felt at the time like I really understood that sentiment, and I think our company has a similar ethic.

Harada: But you also like RPGs yourself, don't you?

Takahashi: I do. So While I am always of the mind that I can only create RPGs, at the same time I also love to play so much. Someone might say, 'why not make a racing game', but even though I do enjoy playing them, that's a little different to making one. Maybe in the end I can only make RPGs so well because I like them so much.

Harada: This might be a silly question, but here goes… I love fighting games and I make them because I want to play them. Competing in the finished product is a lot of fun, and there's satisfaction not only in winning but also in improving. But when developing RPGs, doesn't that mean that you already know how the story ends? So then, can you really enjoy an RPG that you yourself have made?

Takahashi: I think it depends on the person, but I still enjoy it.

Harada: Do you also do the debugging and that side of it? And do you play the completed ROM first too?

Takahashi: I actually do more debugging that any other team member. I must have racked up hundreds of hours by now. I also play the finished ROM, since otherwise I wouldn't be able see what bits were not fun for me, and therefore not fun for players.

Harada: I can definitely see that. When I'm playing an RPG though, I enjoy the excitement of finding out how the story advances or what enemies will pop up as I explore the world. But you already know all of that…

Takahashi: That's true… but then… do you know the movie Commando (80's movie featuring the manliest handshake ever conceived… and also the most terrifying villain)?

Harada: Ah, that.

Takahashi: I love that movie and I watch it at least once a year. I already know all the story ("story"), but I still enjoy it every time. For me it's the same with games. If I can still enjoy the game even after knowing the story, the levels and the flow of the action inside out, then I can have faith in it as a product.
---
Translation by provided by Corks on behalf of Nintendo Everything
If you use any of this translation, please be sure to source Nintendo Everything. Do not copy its full contents.
Leave a Reply