Monolith Soft co-president on the studio's origins, inspired by desire to make Xenogears 2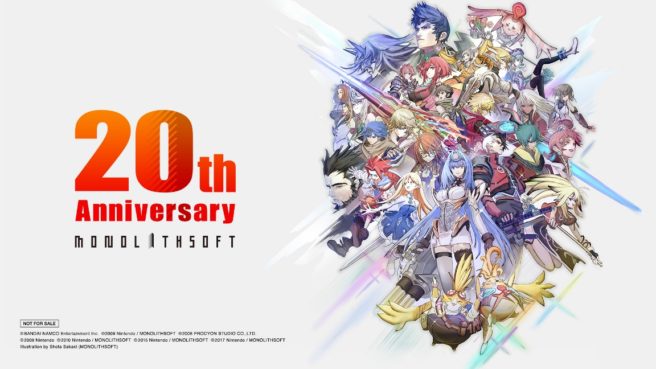 Monolith Soft celebrated its 20th anniversary last year. When the company started out making Xenosaga, no one could have predicted where they'd be today. Xenoblade has turned into a million-seller IP while Monolith Soft has been heavily involved in some of Nintendo's top games, including Zelda: Breath of the Wild.
Hirohide Sugiura, co-president of Monolith Soft, spoke about the developer's origins in last week's issue of Famitsu. Regarding his motives for starting his own company back in 1999, Sugiura shared (as translated by Oni Dino of Nintendo Everything):
Sugiura: It all started when I played Xenogears back then. I was in charge of another game at the time, but Xenogears really stood out prominently among the rest, and I fell in love with it. Afterward, we put together plans for a Xenogears 2, but Square at the time had a lot of financial investment in their movie division, so it was extremely difficult to get things put into production internally. Despite that, I knew somehow I had to make something from these ideas, so I chose to go my own way.

That must've been some impression Xenogears had on you.

Sugiura: Tetsuya Takahashi, Yasuyuki Honne and 27 others felt the same. So with the help of Masaya Nakamura (founder of Namco), we went ahead with establishing Monolith Soft. We did negotiate with other video game companies when going solo, but I was a big fan of Namco – so much so that I even applied to their new hires after graduation. Anyway, after meeting with Nakamura, it was Namco's outstanding sensibilities that was the deciding factor for us.

So that's how Monolith Soft came to be.

Sugiura: The number one motivation for me was because I loved the world that Takahashi created. And that fact still holds true to this day.
Leave a Reply