Monster Hunter Rise development started with 3DS, team made modifications to Generations Ultimate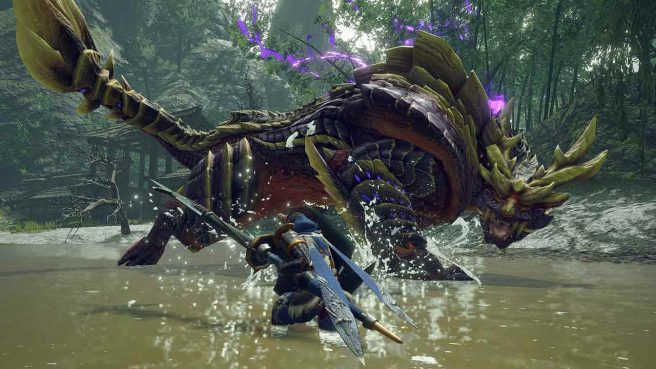 Monster Hunter Rise director Yasunori Ichinose recently sat down with Japanese magazine Nintendo Dream to share some tidbits about the game's development. The game actually began its development back on the 3DS, with a small team experimenting with modifications to Monster Hunter Generations Ultimate.
The same part of the discussion also gives insight into how the situation with COVID impacted development.
Below are a translation of Ichinose's comments from the interview:
Looking back to when it all began, when did the development process start?

Ichinose: In interviews I said it was four years ago, but given how much time has passed since then, I think it's closer to six.

Development started six years ago?

Ichinose: Before Rise I was in charge of Monster Hunter Generations, but its updated version, Generations Ultimate, was left to a separate director. At that time, Mr. Tsujimoto* said he wanted to make a handheld Monster Hunter for the Nintendo Switch and development started moving in that direction. I was often called on to assist with Generations Ultimate, so rather than a full-fledged start to development, Rise began with small-scale movements among a small group of people.

*Capcom founder, Kenzo Tsujimoto

Was it always the plan to bring the game to Switch?

Ichinose: We had no development hardware at the time, but that was the arrangement we had with Nintendo. Generations Ultimate development was in full swing, so at first there were only three people in the team: myself, the main planner, and a programmer. We didn't have a development kit, and instead used a 3DS. We tested Wirebugs and mechanics that had been in the works since the project's inception by making modifications to Generations Ultimate.

You mentioned that the development period was six years. Have any of the recent happenings around the world impacted development?

Ichinose: The fiscal year after the game's development was influenced a lot by COVID, which is when the game went on sale. The company was unable to work for about two months, and we urgently needed to experiment with what we could do from home. We had meetings, recordings and video chats, and in that sense, the work we did changed considerably. This was around the time the voice actors were recording too, and frustratingly, the week after Mr. Kumoyuki made the call to delay things was when the state of emergency was declared. The schedule changed dramatically, and after we'd shuffled everything around again, we were still able to launch in March as originally planned. The staff worked incredibly hard to get it out the door, but it all came together at the very last minute.
Monster Hunter Rise is currently available on Switch. Its expansion, Monster Hunter Rise: Sunbreak, is also out now.
---
Translation provided by Jarop on behalf of Nintendo Everything.
Leave a Reply