Monster Hunter XX Limited Edition being prepared for Switch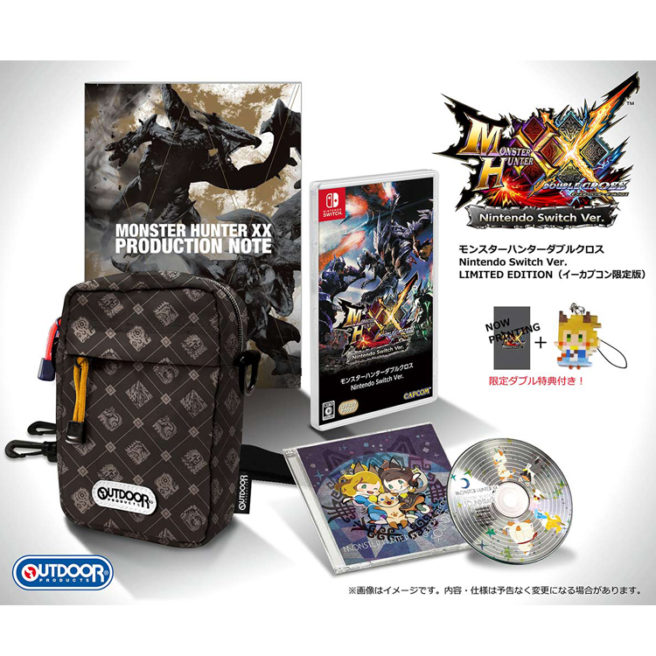 Capcom is planning various products surrounding Monster Hunter XX on Switch. We know about the special Switch bundle, and on top of that, there will also be a Monster Hunter XX Limited Edition.
The package will include a copy of the game, mini shoulder bag, Creators Selection Soundtrack with five songs, and a Production Note book similar to the 3DS version earlier in the year. Buyers on the e-Capcom store will also receive one of nine Renkin Style Acrylic Dot Mascots at random.
We'll also point out that Capcom will release a Monster Hunter XX Value Pack containing copies of the game on Switch and 3DS. The e-Capcom bonuses will be offered here as well.
Leave a Reply