My Nintendo (Europe) adds Isabelle 3DS theme & launch discounts for two Atlus games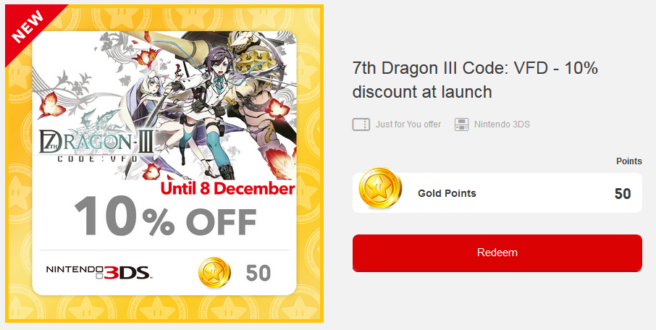 Several new rewards have are now available on My Nintendo in Europe. First of all, another 3DS home menu theme is now available, depicting Isabelle from Animal Crossing. Like the others, it costs 200 Platinum Points.
Also available are launch discounts for two of Atlus' upcoming games. For 50 Gold Points each, you can get a 10% discount on Shin Megami Tensei IV: Apocalypse and 7th Dragon III Code: VFD, which both launch in Europe on December 2nd. You can redeem these rewards on My Nintendo between December 1st and December 9th; the discount will be valid until December 15th.
Leave a Reply