New Shovel Knight: Specter of Torment details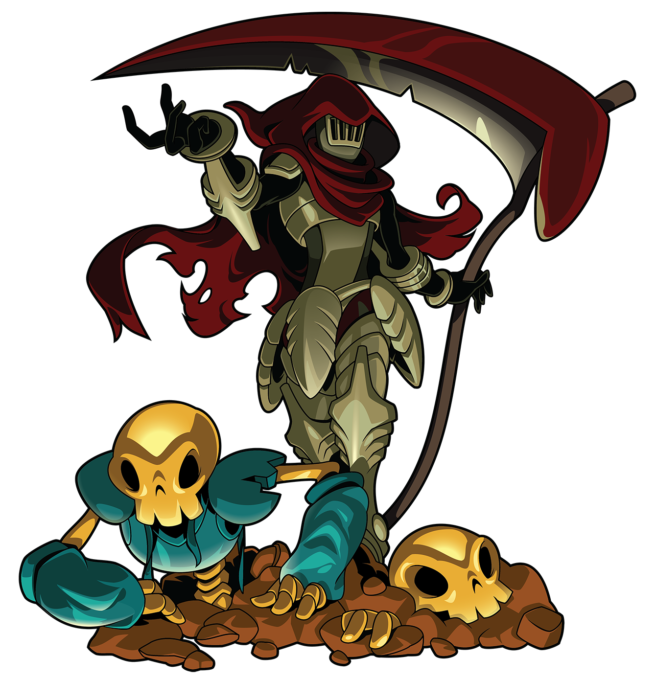 USGamer caught up with Nick Wozniak from Yacht Club Games and managed to obtain some additional details about Specter of Tournament, the next expansion for Shovel Knight. We've rounded up the important tidbits below, though the full article is located here.
– Free to everyone who owns Shovel Knight
– being pushed as "standalone" so casual observers understand that it's more than a simple reskin with a new character
– May also make Specter of Torment a true standalone release, though they wouldn't elaborate on what form they would take
– Set before the original Shovel Knight
– Follows Specter Knight as he recruits the Order of No Quarter
– Specter Knight can wall climb and dash slash
– Yacht Club is remixing his levels
– New screens as well as new art
– You might recognize "one or two screens if you really know the old game," but otherwise it will very different
– Players can choose any level they want
– All boss battles have been redone
– Harder/easier stages like that of Mega Man
"We point players to easier or harder levels based on the rewards they get, but it's up to the player to find their own way through the levels. You don't have to go do Pridemoor Keep first… you could do King Knight last. Maybe you're like, 'I just want to get rid of Polar Knight and never think of his spike revealing properties ever again.'"
– Yacht Club mainly wanted to avoid doing another level map
– Also wanted to put players in the mind of playing a new adventure instead of pushing through the same content as before
– Village is included with NPCs to talk to and story events
– Won't be the same Shovel Knight village players know
Yacht Club Games won't be done with Shovel Knight anytime soon. Next up in the pipeline is King Knight, which will be a "lot crazier" than what we've already seen. The team also intends to implement a body swap option so that players can change the genders of any of the characters in the game. A four-player objective-based competitive mode is coming as well.
Leave a Reply