New SpotPass content going out for Hyrule Warriors Legends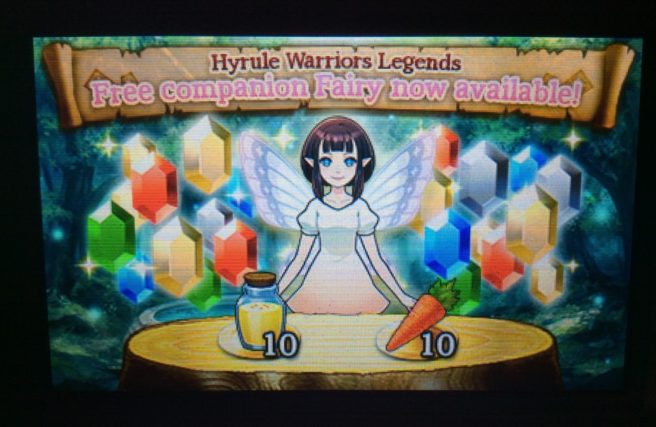 Hyrule Warriors Legends has received some new SpotPass content. Nintendo is sending out a new exclusive companion fairy named Magnolia, 10 Delicious Elixir Soups, 10 Delicious Carrots, and 500,000 rupees. If you have SpotPass enabled, expect all of these items to arrive soon.
Thanks to Cameron for the tip.
Leave a Reply