Niantic on Pokemon GO – Masuda and Miyamoto's involvement, regular updates planned, more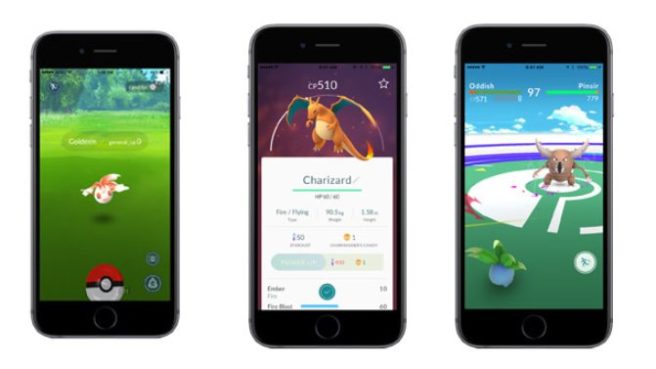 The Pokemon GO interviews continue. Niantic CEO John Hanke has once again been interviewed, this time by Game Informer. The site caught up with Hank to talk about various aspects surrounding Pokemon GO – from the project's early days, through last week's launch and the future. He commented on how much Junichi Masuda from Game Freak and Shigeru Miyamoto have been involved, the pace of updates, success thus far, and more.
We've rounded up the noteworthy comments from Hanke below. Head on over to Game Informer here for the full interview.
On how much key Pokemon devs have been involved…
You know, they stayed pretty involved. Junichi Masuda – he's the producer on the new Pokémon game, he was a programmer going back to the very first Pokémon game – so he's kind of their go-to guy for canon and the Pokémon universe. So, he has been an invaluable asset for us, he's been involved in playtesting all the way through, and giving us lots of feedback and helping us shape an experience that's true to the Pokémon world. I mean, it's a great brand, it's been around for 20 years. So, I would say that they've been very attentive and very involved with what we're doing. They want to protect it and protect the brand. They perceive Go as a really wonderful evolution of the Pokémon universe.
On the E3 appearance and Miyamoto's involvement…
Well, I haven't talked to Miyamoto-san post-launch, but certainly we've been in touch with Nintendo and Miyamoto. He was on-stage with us when we announced the project, it had been under development for some time, but he was onstage when we publicly announced it in Japan back in September of last year. So, it's definitely something that he's been aware of and has provided his perspective on.
I don't want speak for Mr. Miyamoto. I have a huge amount of respect for him, so I don't want to put words in his mouth. I hope he likes our game. He is aware of it and we have gotten feedback from him. At the same time, he's not been involved as a producer or game designer, he's not been hands-on in that way. I was very, very honored to be on stage with him whenever we did our initial announcement and had the opportunity to hang out with him, talk about games, and bluegrass music. It turns out he's a big bluegrass music fan. He plays the banjo. Very interesting guy.
On the success thus far…
Yeah, I mean, we hoped that the game would be successful and we had ambitious goals for it. But it definitely exceeded our expectations in every way. I mean, hitting that number one in the free apps and top-grossing apps yesterday was unexpected for us on day one with a partially launched product. So yeah it's been amazing. More impressive than the charts and the raw numbers have been the social activity, engagement, all the user stories that are flooding Reddit and flooding online social platforms – great stories about groups of people going on giant organized Pokémon walk in Sydney, I heard something like that's getting organized in Los Angeles, I saw photos this morning of big groups of people that had congregated around gyms last night just sort of spontaneously. So that part of it is super exciting to us because our whole thing, the whole mission for Ingress is to get people out of the house and encourage people to exercise and get out of the living room and go out into the neighborhood, those are the most exciting images for us. People getting out, going to new places, and making new friends, and socializing, playing with their existing friends out in the real world, that's awesome to see.
On how it isn't clear when it's the best time to throw a PokeBall…
I can't say that we were that clever, no. We tried to create UI that people could figure out, but if it's so obtuse, you for example were having trouble figuring out what it's supposed to do, then that's just a failure on our part. We got a lot of feedback during the beta, we made a lot of improvements, we fixed a lot of bugs, but I would put it into that category of something we'd love to make that more so that it's more obvious.
On the roadmap for the future…
I can say a few things about that. In terms of there being a silver or a ruby red, or whatever, our current focus is just on enhancing and improving Pokémon Go. It is an MMO, so it is something we're committed to regular updates and that.
There will be new clients and server iterations pushed bi-weekly. Treat that as a general rule of thumb. That's more or less the tempo that we're on, but hopefully we won't start the war drums beating for an extra piece. My point is more that, it's one where – and we've done this with Ingress for the past three years – we regularly push updates. Sometimes they're small features, sometimes they're big features that get rolled out. But we treat it as an ever-evolving game. It's not something that just sort of minted and then issued on launch day and not changed. So, in the area of things that we are interested in continuing to, well, there's a wide variety of things that we want to do in the game, things on our roadmap, but in the near term, trading is something that's not in the game right now that we're committed to adding to the game. So that will be I think fairly soon in the future. We're also looking at PokéStops and gyms and we have a set of ideas around how to add depth to that gameplay in terms of, you can add things like a lure to a PokéStop today that sort of modifies the PokéStop and causes it to attract more Pokémon it.
There is some thinking about how to further modify and evolve PokéStops and gyms. Players will be able to shape them and add functionality to them by working collaboratively together, so that's an area that we'll be spending quite a bit of effort over the coming weeks and months on. The sort of overall structure of the game is the early stages and the initial experience is about discovering and capturing, there are then, you know, you interact with PokéStops and then as you gain more experience, you reach level five, you can engage in gym battles. It's evolving that competitive, cooperative team-play that there's a lot more that we want to do with that. We'll be focusing on that. It's more just general improvements and bug fixes.
Leave a Reply