Nintendo Download (10/12/17, North America) – Yono, Wulverblade, more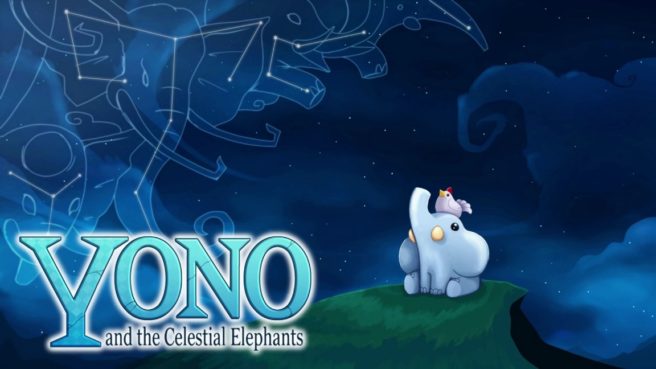 This week's North American Nintendo Downloads are as follows:
Switch Retail
88 Heroes – 98 Heroes Edition – $29.95
UNBOX: Newbie's Adventure – $29.99
Switch Download
ACA NeoGeo The King of Fighters '95 – $7.99
The Flame in the Flood – $14.99
Neon Chrome – $14.99
Putty Pals – $9.99 (available October 18)
Rogue Trooper Redux – $24.99 (available October 17)
Squareboy vs Bullies: Arena Edition – $4.99
Wulverblade – $19.99
Yono and the Celestial Elephants – $14.99
Switch Demo
Oceanhorn – Monster of Uncharted Seas
Wii U Download
Volgarr the Viking – $9.99
Wii U Virtual Console
Digital Champ Battle Boxing – $5.99
Legend of Hero Tonma – $5.99
Motoroader – $5.99
3DS Retail
Etrian Odyssey V: Beyond the Myth – $39.99 (available October 17)
3DS Download
Little Adventure on the Prairie – $2.99
3DS Theme
Etrian Odyssey V: Beyond the Myth Theme
eShop Sales
Great deals this week! Check out the full list of deals on Nintendo 3DS and Wii U available this week at http://www.nintendo.com/games/sales-and-deals.
Activities
New My Nintendo Activities – A new fall color has arrived for the New Nintendo 2DS XL system, and we've got the perfect Home menu themes to go along with it! Whether you have a New Nintendo 2DS XL (White + Orange) or another member of the Nintendo 3DS family of systems, you can redeem your My Nintendo points for these seasonal and spooky Halloween themes to decorate your Home menu:
Mario's Halloween
NES Halloween Link
Animal Crossing: New Leaf Autumn Leaves
Don't forget to check out other Halloween-themed rewards, too!
Fire Emblem Heroes – A New Update and More Events!
To celebrate the free 1.8.0 update for the Fire Emblem Heroes mobile game, you can collect free Orbs up to 10 times from a Log-In Bonus until Oct. 22 at 11:59 p.m. PT.
A new option, Sacred Seal Forge, has been added to the game. Using it, you will be able to both create new Sacred Seals and enhance existing Sacred Seals. See more details about the update here.
Participate in the Voting Gauntlet: The Blood of Dragons until Oct. 14 at 8:59 p.m. PT.
Experience Bound Hero Battle: Minerva& Maria until Oct. 17 at 11:59 p.m. PT.
Special event Summoning Focus: Minerva& Maria's Battle can be enjoyed until Oct. 17 at 11:59 p.m. PT.
Super Mario Run – The new Super Mario Run free update is here, and there are LOTS of new things to discover. Remix 10, made of some of the shortest Super Mario Run courses you'll ever play, is here! There are also some new courses, a new playable character and a new feature that lets you listen to your favorite music while you play. New to Super Mario Run? Download it from the App Store or Google Play at no cost, and try elements of the game's three modes for free. Save up to 50 percent off the full game price to celebrate the new version until 11:59 p.m. PT on Oct. 12.
Source: Nintendo PR
Leave a Reply