Nintendo Download (5/10/18, North America) – Battle Chasers, ARMS demo, more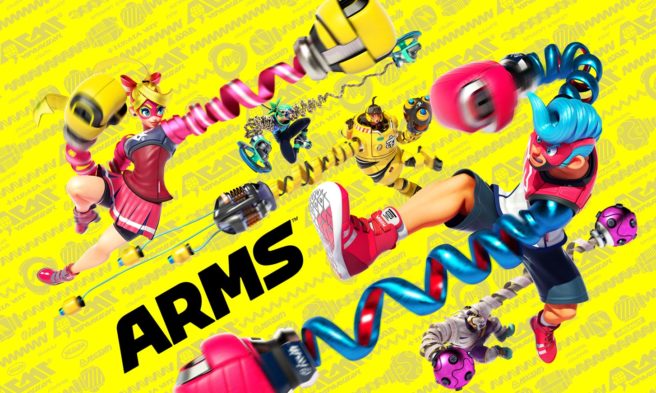 This week's North American Nintendo Downloads are as follows:
Switch Retail
Battle Chasers: Nightwar – $39.99 (available May 15)
Switch Download
ACA NeoGeo Super Sidekicks 2 – $7.99
The Adventures of Elena Temple – $4.99
The Fall – $6.99
Garage – $14.99
Hyper Sentinel – $12.99 (available May 11)
Immortal Redneck – $19.99
The Mystery of the Hudson Case – $4.89 (available May 14)
One Piece: Pirate Warriors 3 Deluxe Edition – $39.99
Suicide Guy – $7.99
Super Chariot – $19.99
Three Fourths Home: Extended Edition – $8.99
Wizard of Legend – $15.99 (available May 15)
Switch Demo
ARMS
One More Dungeon
3DS Retail
Shin Megami Tensei: Strange Journey Redux – $39.99 (available May 15)
New 3DS Download
Up Up Bot – $1.49
3DS Demo
Dillon's Dead-Heat Breakers
eShop Sales
Nintendo eShop on Nintendo Switch, Nintendo 3DS and Wii U
Great deals this week! Check out the full list of deals available this week at http://www.nintendo.com/games/sales-and-deals.
Activities
Earn My Nintendo Platinum Points with Donkey Kong Country: Tropical Freeze – My Nintendo members can earn 100 Platinum Points by finding the hidden K-O-N-G letters on the game website. In addition, members can also redeem their points for new Donkey Kong digital wallpapers for their PC or mobile devices. Check out My Nintendo news for more information.
Nintendo Labo Creators Contest for Best Decorated Toy-Con ends soon—enter today! – Make, play, and discover with Nintendo Labo! Create your masterpiece using a Nintendo Labo kit and a Nintendo Switch system, then post a video or picture of your creation to the My Nintendo – Nintendo Labo Creators Contest site for a chance to win some great prizes.* The "Best Decorated Toy-Con" contest ends on 10:59 a.m. PT on May 11, so act fast!
Are you curious about what other My Nintendo members have made so far? Check out them out here, and be sure to click the "Like" button for your favorite creations!
Fire Emblem Heroes Version 2.5.0 Update – The new update to the Fire Emblem Heroes mobile game adds many new features, including updates to the Arena, tutorial improvements and new Heroes. Check out all the details about everything included in the new update here.
Source: Nintendo PR
Leave a Reply