[Nintendo Everything Podcast] – episode #107 – I need folders. Push through.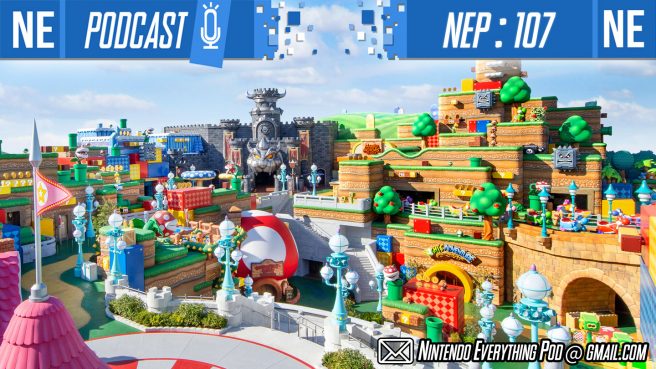 This week on Nintendo Everything Podcast, there was a Switch firmware update that didn't have folders. Galen has problems with the image transfer process, but take that with a grain of salt. Galen also finally played something other than Animal Crossing and Destiny – Hades! The Game Awards 2020 are next week, so we made a couple of predictions this week. And Universal Studios Japan announced the opening date for Super Nintendo World. But…isn't it still unsafe to open during a pandemic? Capitalism at its finest.
If you're enjoying NEP, please consider giving us a 5-star review on Apple Podcasts and share us with a friend. It's incredibly helpful in getting us exposed to new listeners through algorithms, so we would greatly appreciate your help. Thank you for listening to our Nintendo podcast!
Podcast Discord: http://tiny.cc/NintendoEverythingPod
Timestamps:
03:42 – Adventure Log: Hades
23:06 – Adventure Log: Hyrule Warriors: Age of Calamity
38:13 – News
1:12:06 – Additional DLC
1:15:03 – Listener Mail
Additional DLC:
– Hyrule Restoration: https://bit.ly/3mNWYhA
– HogFather: ttps://youtu.be/JoWifSyA9NQ
Business inquiries and listener mail contact:
#nintendopodcast #gamingpodcast #podcast
YouTube
Apple Podcasts / iTunes: https://apple.co/2xLl0C5
Spotify: https://spoti.fi/2Gdgoch
Direct Download
PocketCasts: https://pca.st/IQVa
Amazon / Audible: https://adbl.co/2H2Uj3S
Stitcher: https://bit.ly/30uxOZR
PlayerFM: https://bit.ly/2yfCu9P
ListenNotes: https://bit.ly/2SINTbG
PodTail: https://bit.ly/2yfDgDL
Oni Dino's Twitter: @Oni_Dino
Oni Dino's Insta: Oni__Dino
Galen's Twitter: @mobius087
Galen's Insta: true_mobius
HUGE thank you to Headphones of Listening for NEP's intro music! Check him out on soundcloud!
Leave a Reply