Nintendo financial results – Nintendo FY3/2019 Q3 – Switch at 32 million units total, forecast lowered to 17 million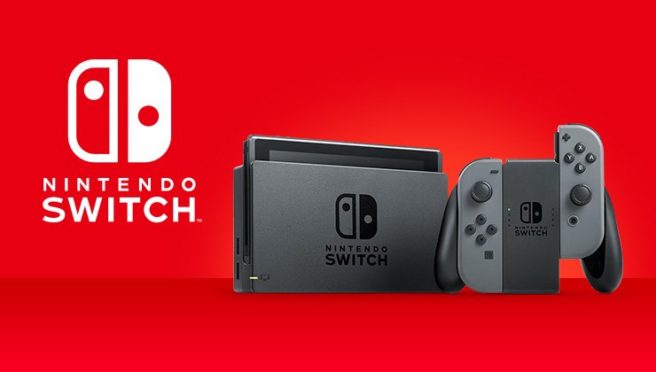 Nintendo has announced its financial results for the fiscal year ending March 2019. We'll be rounding up all of the important pieces of information from the report below.
– Switch has sold 32.27 million units total
– 14.49 million Switch units sold in the last quarter
– 9.4 million Switch units sold between October and December
– Switch software at 163.61 million units total
– Nintendo has lowered Switch forecast to 17 million, down from original 20 million
– 3DS at 74.84 million units worldwide
– 3DS software at 375.97 million units worldwide
For the nine months ended December 31, 2018, three Nintendo Switch titles became major hits with record sales, which helped invigorate the platform. They are, Super Mario Party released in October, at 5.3 million units, Pokémon: Let's Go, Pikachu! and Pokémon: Let's Go, Eevee! released in November, at 10 million units, and Super Smash Bros. Ultimate released in December, at 12.08 million units. In addition, sales of other titles and titles released by other software publishers continued to grow steadily, bringing the total number of million-seller titles during this period to 20, including the titles of other software publishers. During the holiday season, software was a great driver of hardware sales, resulting in hardware sales of 14.49 million units (19.5% increase on a year-on-year basis) and software sales of 94.64 million units (100.9% increase on a year-on-year basis). Hardware sales of Nintendo 3DS, now in its 8th year since launch, were 2.31 million units sold (60.5% decrease on a year-on-year basis), while 11.08 million software units were sold (64.5% decrease on a year-on-year basis). Nintendo Entertainment System: NES Classic Edition and Super Nintendo Entertainment System: Super NES Classic Edition recorded total sales of 5.83 million units.

Turning to our digital business for dedicated video game platforms, sales of download version of packaged software, download-only software and add-on content for Nintendo Switch showed especially good growth, bringing digital sales to 84.2 billion yen (95.1% increase on a year-on-year basis).

For smart devices, many consumers around the world enjoy Dragalia Lost, which was released during this period, in addition to our previously-released titles. Our smart devices, IP related income was 33.3 billion yen (14.7% increase on a year-on-year basis).

Total sales reached 997.2 billion yen (of which overseas sales were 774.9 billion yen or 77.7% of the total sales). Operating profit came to 220.0 billion yen, ordinary profit was 240.2 billion yen, and profit attributable to owners of parent totaled 168.7 billion yen.
Major software titles slated for release on Nintendo Switch include New Super Mario Bros. U Deluxe in January and Yoshi's Crafted World in March, as well as major titles planned by other software publishers. We aim to broaden the platform's user base by adding new titles and strengthening sales of popular titles already in the market.

For Nintendo 3DS, we will continue to leverage the platform's rich software library and its hardware install base to further expand sales of evergreen titles.

In the smart-device business, Mario Kart Tour was scheduled to be released this fiscal year, but in order to improve quality of the application and expand the content offerings after launch, the release date has been moved to summer 2019. As we endeavor to develop future planned applications, we will also focus on continued service operations for applications that have already been released so that consumers can enjoy playing them for a long time.

We have updated our Nintendo Switch and Nintendo 3DS unit sales forecasts, based on sales status for the nine months ended December 31, 2018, as well as our future outlook.

There are no changes to the financial forecast for this fiscal year originally published on April 26, 2018.
Leave a Reply