Nintendo leak: Super Mario 64 beta models for Yoshi and Whomp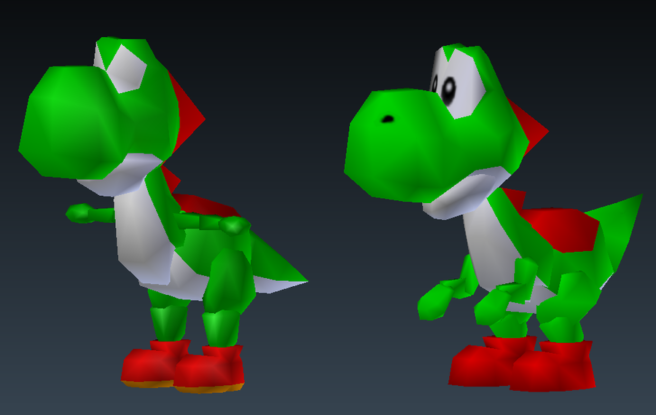 Continuing on the recent Nintendo leaks, fans have been able to uncover and construct a couple of beta models from Super Mario 64. Along with an early look at Yoshi, we also have an interesting design for the Whomp enemies.
Here's a look at both:
Beta Yoshi model, now with colors and fully assembled! (From @visualprism) pic.twitter.com/9VOu69TXRV

— Nova (@Marionova64) July 27, 2020
This was far from the only piece of news from the latest Nintendo leaks. For those that missed it, Luigi's model was found in early development files. Fans have now restored Luigi and a video of that can be found here.
Leave a Reply