Nintendo on learning from Wii U's mistakes with Switch, listening to fans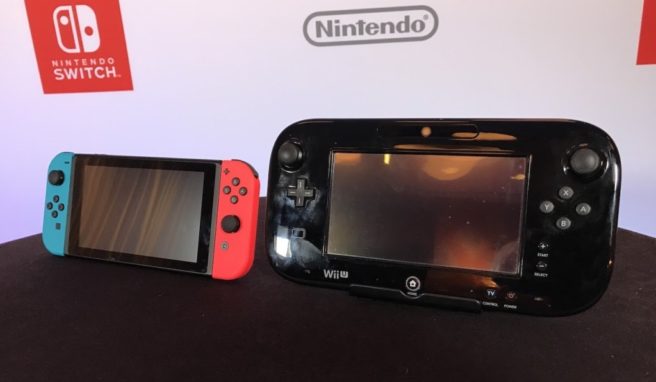 Leading up to the launch of Switch, we often heard about how Nintendo was trying to learn from its mistakes during the Wii U era and applying that knowledge for its new console. With the system having been available for several months, Nintendo of America senior product marketing manager Bill Trinen and Nintendo of America senior VP of sales and marketing Doug Bowser reflected on this subject once again.
Trinen fist weighed in on one important aspect Nintendo addressed: the system menu. Whereas Wii U took quite a while to start up and load a game, Switch is lighting fast in comparison.
Trinen said:
"If you look at the Wii U hardware system, just the system menu itself — the time that it took to boot that system up, to get into gameplay — was something that was a frustration for a lot of players early on, and actually became a hindrance."

"With Switch being something that you can take with you, it made it really important that you could play it instantly. That to me is an example of a direct lesson from the Wii U era, where Nintendo said, 'That's something we're gonna zero in on and make a dramatic improvement on.'"
Bowser also spoke about something we've heard from Nintendo previously – that being a steady stream of games on Switch:
"We had a glut [of game releases] up front, and then kind of went dry for quite some time. From a first-party perspective at least, we were very intentional and deliberate about Switch. We launched with The Legend of Zelda: Breath of the Wild, which obviously was incredibly successful, drove hardware, and brought a bunch of new people into the franchise. And then followed that with 'Mario Kart,' straight through the series of games we've released since then. That's been a really important lesson that we've applied that seems to have worked."
Last but not least, Bowser commented on how Nintendo is trying to listen to its fans and response:
"Our goal is to delight our players. We want people to have access to our hardware, to our content, and have great experiences. So we actively read the market and try to understand what those trends are, and make sure we're adjusting accordingly. We are responding. We're listening."
Leave a Reply