Nintendo on researching games like Skyrim while making Zelda: Breath of the Wild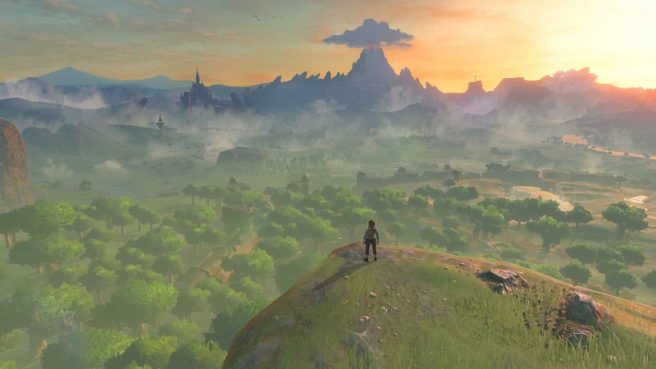 Zelda: Breath of the Wild wasn't the only open-world game on Switch last year. The Elder Scrolls V: Skyrim also just so happened to launch on the system a few months ago.
When creating Breath of the Wild, Skyrim was one game Nintendo looked at to see what it would be like to make an open-world title. However, that doesn't mean the developers wanted to take specific elements from that game. Instead it was practically used as research.
Zelda producer Eiji Aonuma explained to GameSpot:
"In the past I've also actually said that I have played Skyrim, so it's not necessarily that I don't play games. But we don't look at it from, 'Oh, what kind of things can we take from this game?' It's more of like, 'How can we prepare for this? What should we expect from games like this?'"

"And so we also think about how many people we might need, or how we can make it improved, or with the number of people. We would collect data and then work and see what worked, what didn't."
As for Breath of the Wild director Hidemaro Fujibayashi, he says that he doesn't play many games. For Zelda, Fujibayashi explained that it was only natural for Nintendo to adopt an open-world simply due to the nature of the project.
"I don't actually myself play a lot of other games. I obviously am well versed in them, I know what's happening in them. But this ending up in this kind of bigger open world really started from the prototype stage where, just kind of naturally by virtue of what we wanted to do in this game, we started to realize that we absolutely do need this bigger open world in order to make the kind of game that we wanted."
Leave a Reply