Nintendo Switch Online offering Super Mario Odyssey Steam Gardens icons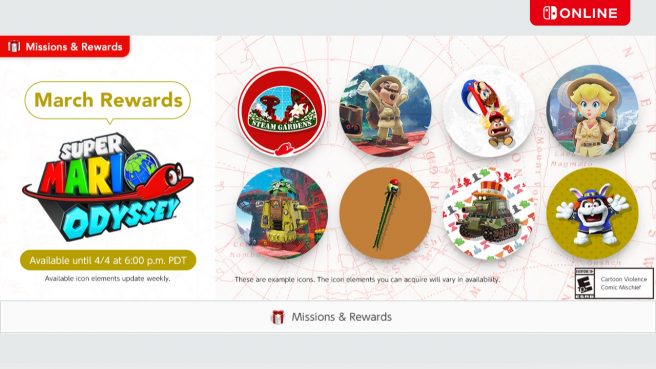 There's another batch of Switch user icons up for grabs based on Super Mario Odyssey. As part of this week's rotation, Nintendo has new designs available for Steam Gardens. Characters, borders, and more are available from the Wooded Kingdom.
When the icons feature started earlier this month, the icons focused on Bonneton. It was then followed by designs for Fossil Falls and Tostarena.
You need to have an active Nintendo Switch Online subscription to obtain these new icons. However, once you've redeemed them, they can be kept even if your membership expires. You can then spend My Nintendo points on any icon that interests you – typically they cost 5 or 10 Platinum Points.
Nintendo will likely provide one final batch of Super Mario Odyssey user icons next week. After that, a new game should be entering the spotlight. Animal Crossing: New Horizons icons are also available, and are also on rotation. Different Animal Crossing designs will be available each month based on residents who have birthdays during that month.
Leave a Reply