Nintendo working on amiibo cards, smaller/cheaper figures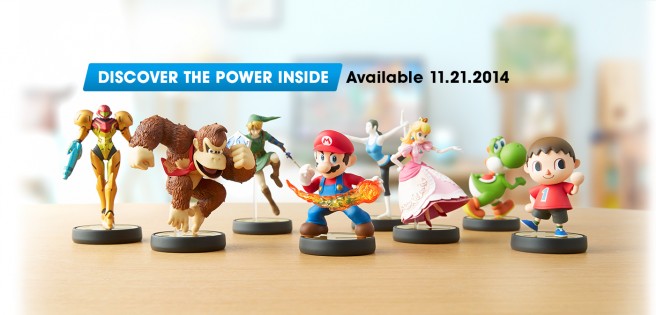 Thus far, Nintendo has only shown figurines in relation to amiibo. But the company apparently has other plans for the brand with additional products.
During the Q&A for Nintendo's financial results briefing last week, there was talk about the different amiibo projects the company is working on for 2015 and the advantage of allowing them to be used in multiple games as well as the speediness of their read/write speeds.
It was later mentioned that Nintendo is planning non-figure based amiibo such as cards. While speaking about this, the Game Boy Advance e-Reader cards were referenced. Shigeru Miyamoto additionally discussed a card game in which you can play simply by swiping cards and then using them to record your play history. Miyamoto teased, "But I can't talk about that specifically yet, however card games posses the potential to have a new structure with amiibo."
Nintendo also has plans to create figures that are smaller and cheaper than the Smash Bros. ones. There does seem to be the possibility of using these kinds of figures in something such as Animal Crossing.
Finally, Miyamoto stated that he's pushing teams to come up with non-standard uses of the Wii U's NFC reader. Nintendo hopes to show some of their results in this area next year.
Leave a Reply