Nintendo World Championships 2017 had the highest eSports TV ratings on Disney XD this year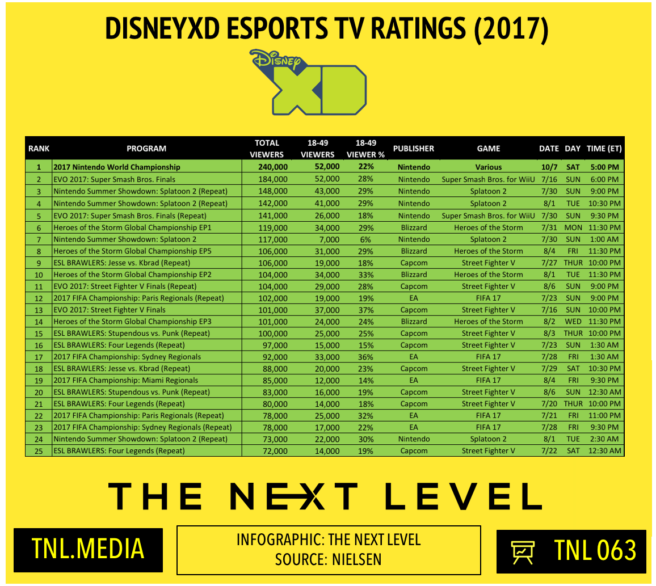 The Nintendo World Championships 2017 took place this past weekend, and while it was happening, the event was being shown live on Disney XD. It seems to have gone over quite well given how the broadcast had the highest ratings for an eSports program on the channel this year. It beat out the Smash Bros. Wii U finals at EVO 2017 and repeats of Nintendo's Splatoon 2 tournaments.
We also have a look at how the Nintendo World Championships 2017 stack up against eSports ratings across all channels in 2017. It came in 20th, which is pretty respectable, especially since many of the top spots are for CBS' Candy Crush show.
Below are the full results: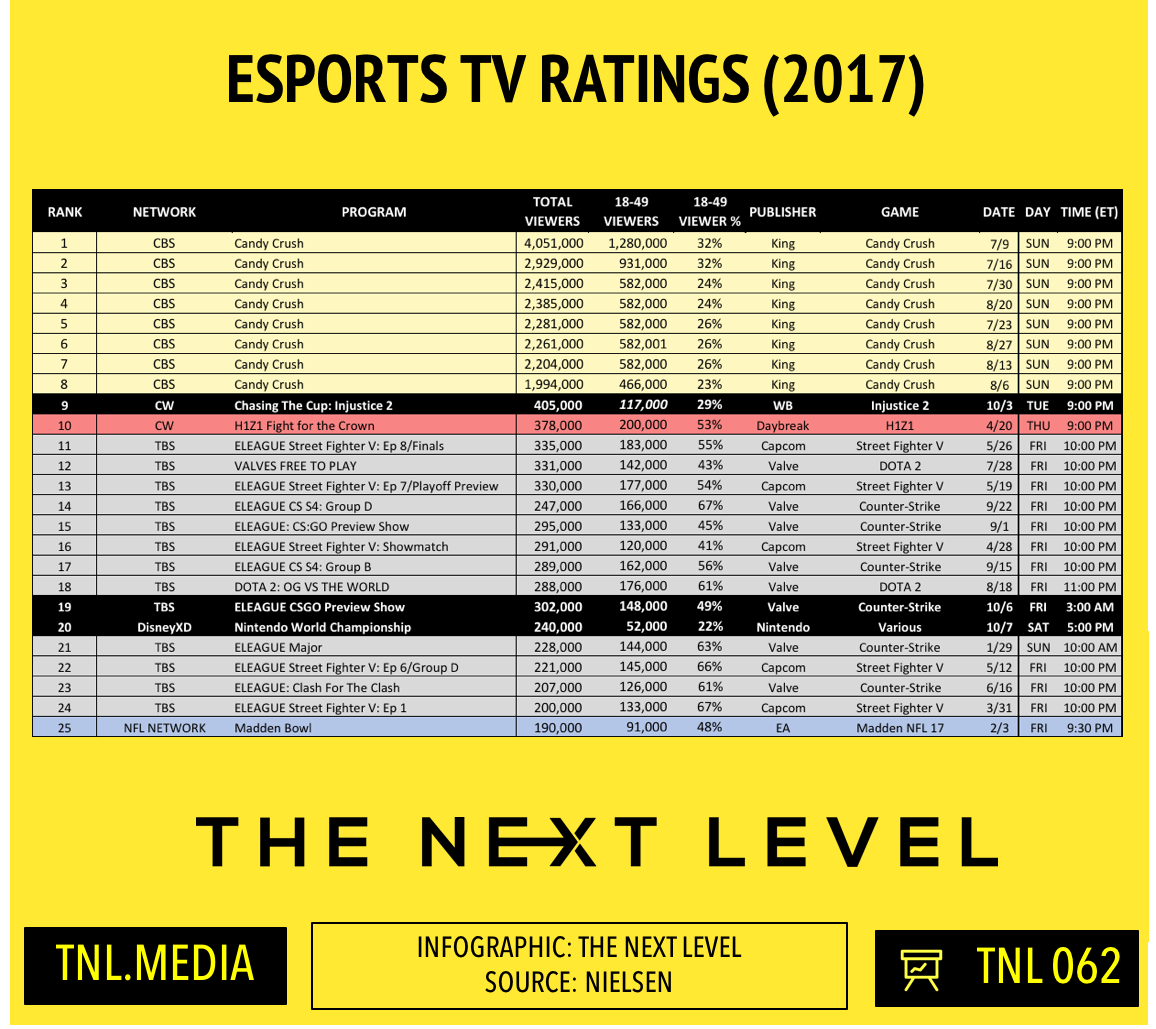 Leave a Reply