Nintendo's output on Switch has been impressive, let's take a look back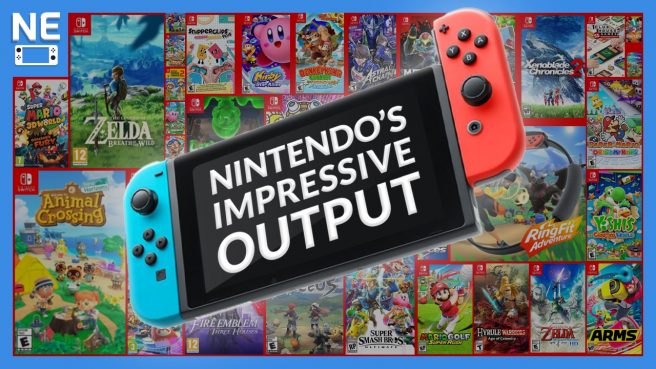 It honestly doesn't feel like five years have gone by since Switch first launched. Personally speaking, I still very much enjoy the novelty of playing games either in portable mode or on the television. But of course, the most important aspect of a console is always its library and the Switch has a lot to offer in that area.
In today's video, I discuss Nintendo's strategy on Switch as a publisher and how the company is making smart use of its assets to provide a new game almost every month, being very close to sustaining the console on their own and releasing games of all sizes. You can check out the video down below.
We published another video last week here which you might be interested in, as we discussed whether dual screens is a concept that Nintendo should revisit again. Also, following the reveal of Xenoblade Chronicles 3, we talked about how it's a great time to be a fan of the series – watch it here. Lastly, not that long ago, we reflected on how Nintendo Directs have evolved over the years, which is up here.
Leave a Reply