Oddworld: New 'n' Tasty finally arrives on Wii U next week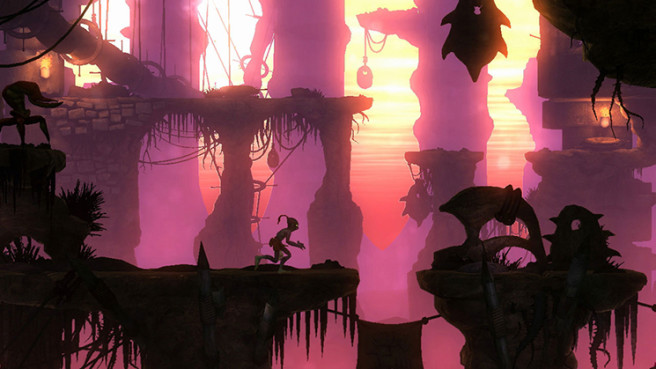 Update: $15 might be temporary, based on this tweet:
The Scrab's out of the bag. New 'n' Tasty lands on Wii U next week with an initial 25% launch discount. Feb 11th. pic.twitter.com/D9cmpngEx0

— Oddworld Inc (@OddworldInc) February 2, 2016
---
Oddworld: New 'n' Tasty is finally launching on Wii U next week. According to a listing found on Nintendo's website, you'll be able to pick up the game through the North American eShop on February 11. Pricing is set at $14.99.
"Explore ancient ruins, dodge carnivorous beasts and avoid trigger-happy hunting parties as Abe, the original Oddworld hero in this lovingly recrafted take on the classic Abe's Oddysee.

Once a happy floor waxer in Oddworld's biggest meat processing plant, Abe stumbles across his boss's secret plan to turn the factory's slave labour force into the latest in the RuptureFarms Tasty Treats line of novelty meat snacks. Abe now has to save his own skin from the grinders even if simply escaping the flesh farm is only the start of his Oddysee.

Many dangers await Abe on his journey to discover his people's heritage. Built from the ground up, enjoy breathtaking visuals, enhanced audio and improved, deeper gameplay as New 'n' Tasty reignites the original Oddworld game."
We've attached some screenshots of Oddworld: New 'n' Tasty to the gallery below.
Leave a Reply