Okami Shiranui Nendoroid out in June 2022, new photos, pre-orders open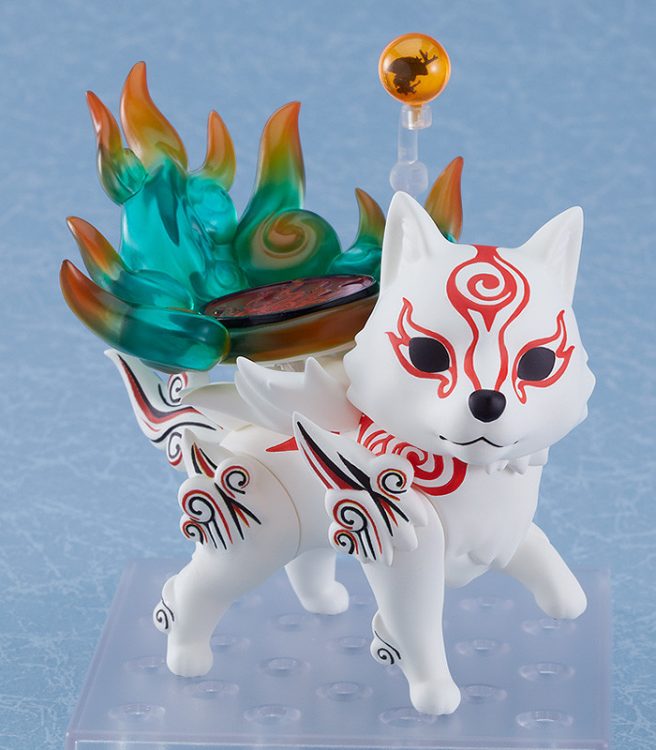 We've got an update on the Okami Shiranui Nendoroid, which we previously heard about this year. The figure was unveiled at WonHobby back in February. Today, Max Factory confirmed plans to have it ready for June 2022.
The Nendoroid is also now one step closer to production, and photos are in showing off the final design. Check out a number of photos below.
Like other Nendoroids, there are optional parts buyers can use. These include Shiranui's Celestial Envoy Ishaku and the Reflector Solar Flare used in the battle against Lechku and Nechku.
Max Factory notes that the figure was made with supervision from Kenichiro Yoshimura, the original character designer for Okami.
Play-Asia is taking pre-orders for the Okami Shiranui Nendoroid here – you'll have until September 30 to get a reservation in. There are different versions, including a "DX" edition that also includes the Glaive Thunder Edge, Tundra Beads Rosary, and a howling face part. With these parts, you can make additional poses and situations.
Although it started out as a PlayStation 2 exclusive, Okami has appeared on Nintendo platforms a couple of times. It previously appeared on Wii in 2008 thanks to Ready at Dawn's port. Then in 2018, Capcom released the game on Switch, with the port being done internally.
Leave a Reply