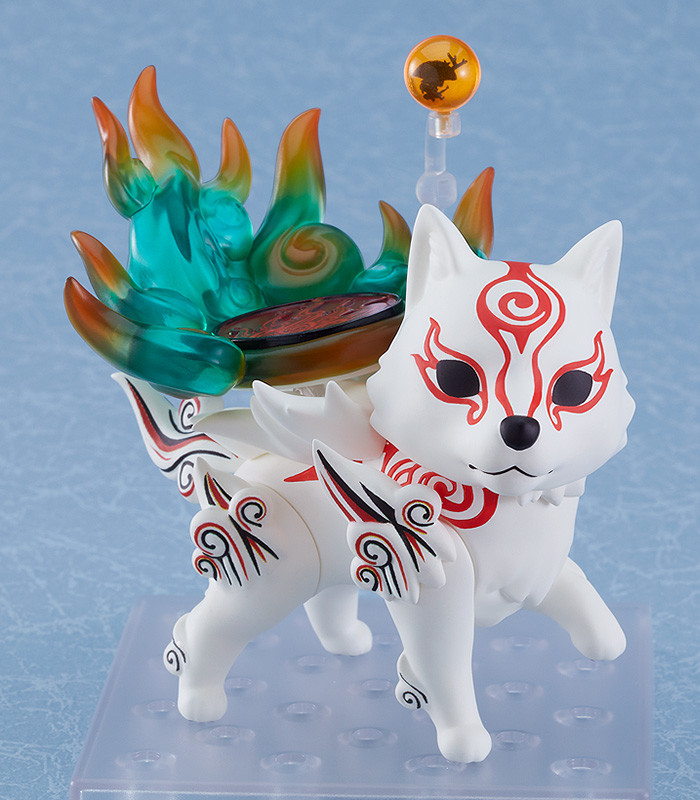 We've got an update on the Okami Shiranui Nendoroid, which we previously heard about this year. The figure was unveiled at WonHobby back in February. Today, Max Factory confirmed plans to have it ready for June 2022.
The Nendoroid is also now one step closer to production, and photos are in showing off the final design. Check out a number of photos below.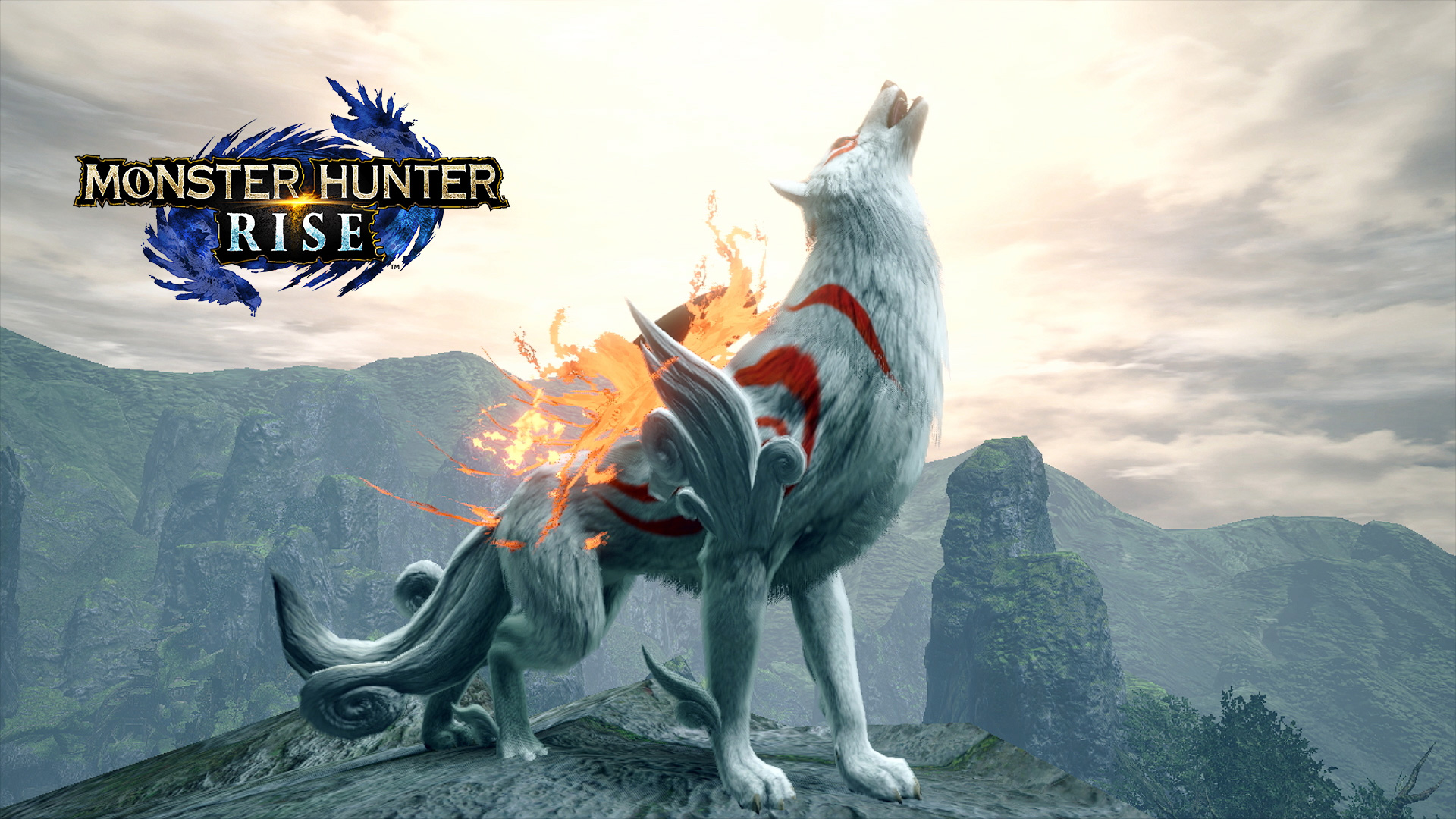 Players are now able to take on the Okami crossover event in Monster Hunter Rise. Additionally, the second Challenge Quest is now available. Both quest's details and rewards can be seen below:
Quest 13: Rising Sun!? (July 30th)

Objective:Deliver 16 White Wolf Pictures
Locale:Shrine Ruins
Conditions:None
Rewards:Materials for "Ammy Costume" (Palamute layered armor set based on Amaterasu from Okami)
Quest 2 (July 30th)

Objective:Slay a Zinogre
Locale:Arena
Conditions:Hunter Rank: HR 4 or higher, Party Size: Two Players Max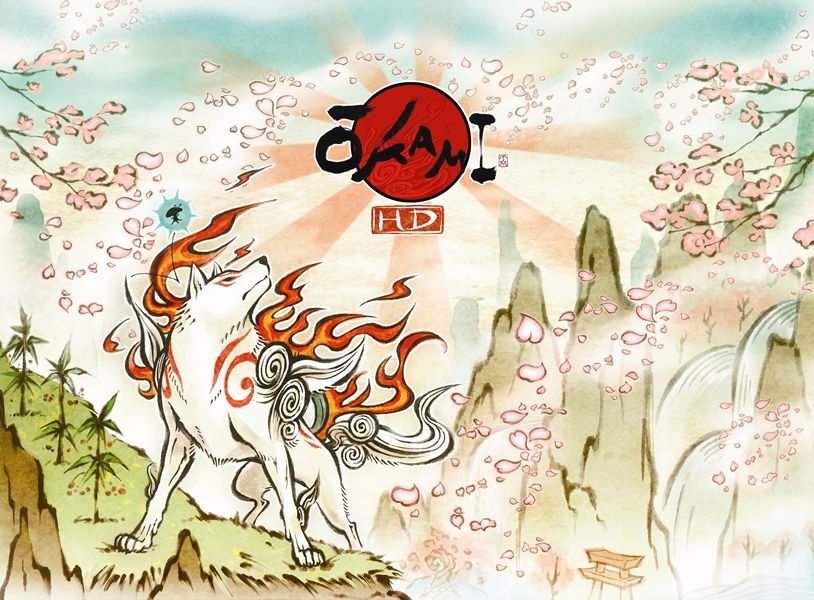 In an interview with IGN Japan, Ikumi Nakamura answered a bunch of different fan questions. One topic that came up later on in the discussion concerned Okami, including the possibility of a sequel. Nakamura's response was interesting to say the least.
As relayed by Nakamura's translator, she actually intends to pitch a new Okami game to Capcom. The only personal guideline she has is for Hideki Kamiya to return as director.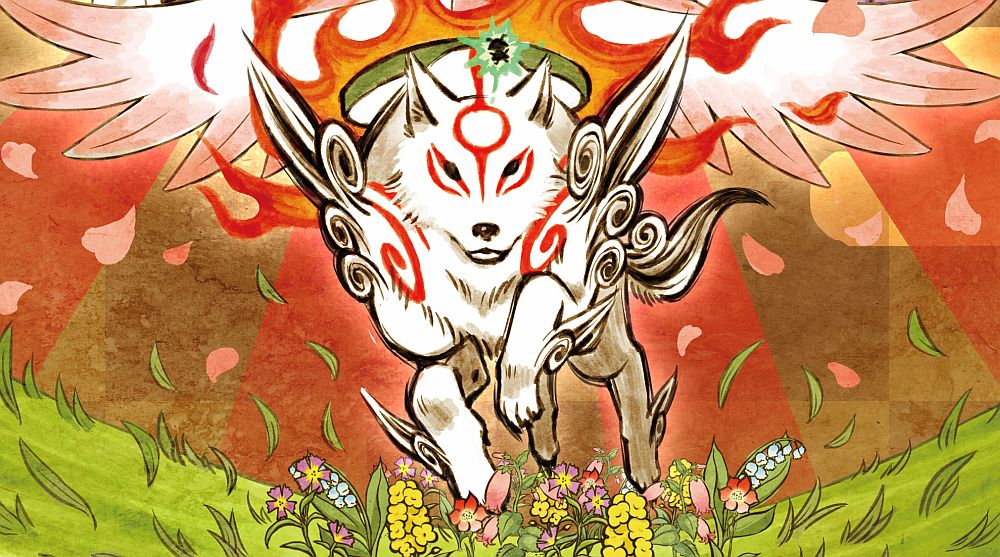 After it originally debuted on the PlayStation 2, Capcom has continued to re-release Okami across multiple platforms and generations. Switch was one of the latest systems to have received a port of the game. Despite the many platforms Okami is on, Capcom hasn't done much with the IP – aside from DS' Okamiden, which didn't really involve the original creators.
Director Hideki Kamiya, along with Ikumi Nakamura who worked on background production, seem to be interested in making a sequel. Kamiya said in a Twitter video that "Okami is going to be back." Of course, that doesn't confirm anything, especially given that Kamiya is known to troll his fans. That being said, we at least know the interest is there.
Here's the video in question: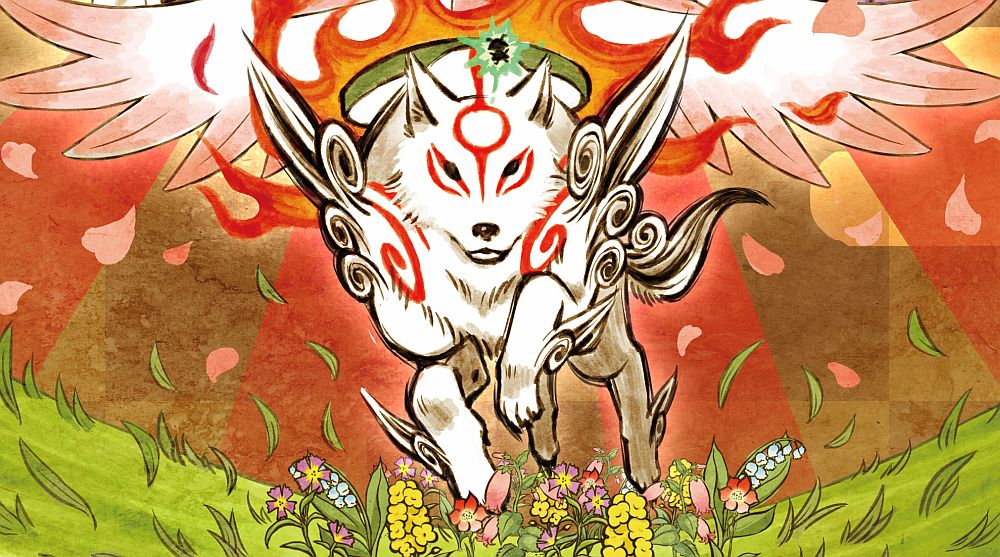 Did You Know Gaming? and Liam Robertson have published a new report on how a true sequel to Okami with many of the original developers nearly took place.
In late 2015, representatives from PlatinumGames and Capcom were said to have started meeting. Founder and former Platinum president Tatsumi Minami was said to be leading the discussions. With Capcom wanting to revive some of its IPs, there was interest in working together between the two sides.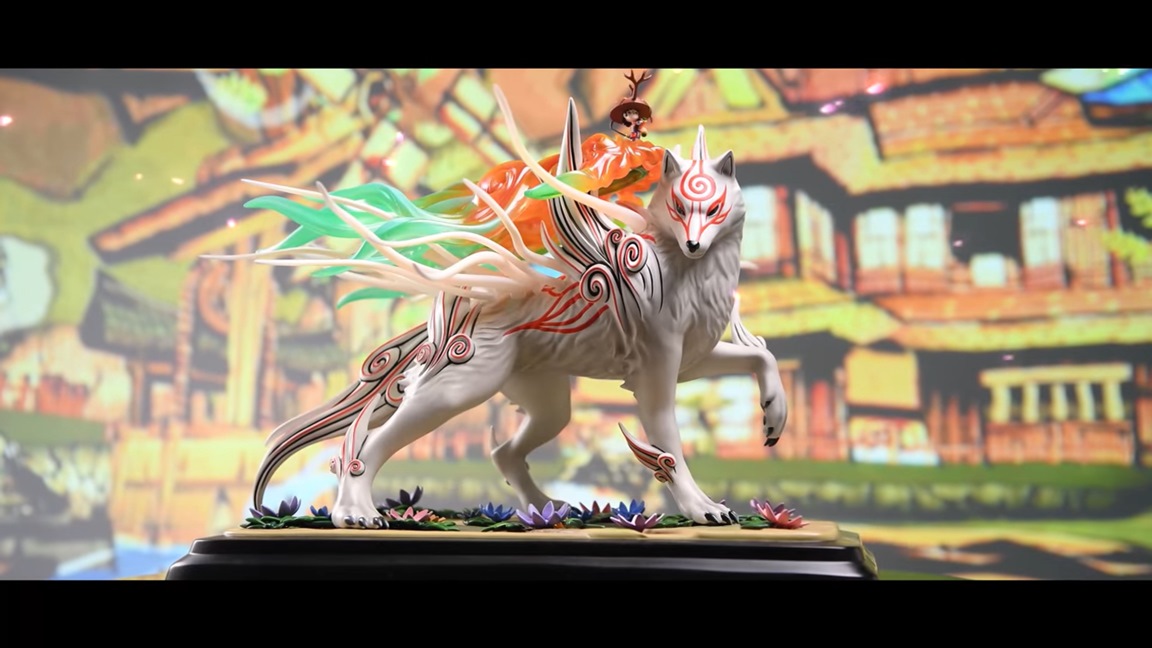 First 4 Figures has revealed a new Okami statue featuring Shiarnu Resin. Pre-orders are opening today.
Fans can choose between two versions – the exclusive edition and regular edition. Their contents are as follows:
The package includes the following:-
Exclusive Edition
– OKAMI – Shiranui RESIN Statue
– Highly detailed base capturing the beautiful and vibrant scenery from the Okami series.
– Statue comes with a mini Ishaku figure (PVC)
– LEDs – Solar Flare Reflector – Mode: Off, Always ON, Animated (Flame)
– LEDs – Mane – Mode: Off, Always ON, Animated (Pulsing)
– Authentication Card
Regular Edition
– OKAMI – Shiranui RESIN Statue
– Highly detailed base capturing the beautiful and vibrant scenery from the Okami series.
– Statue comes with a mini Ishaku figure (PVC)
– Authentication Card
And here's the product size:
Statue
Height – 14 inches (36cm)
Width – 18 inches (46cm)
Depth – 17 inches (43cm)
Weight: 5.9KG
You can pre-order the exclusive edition here. The standard version is also here.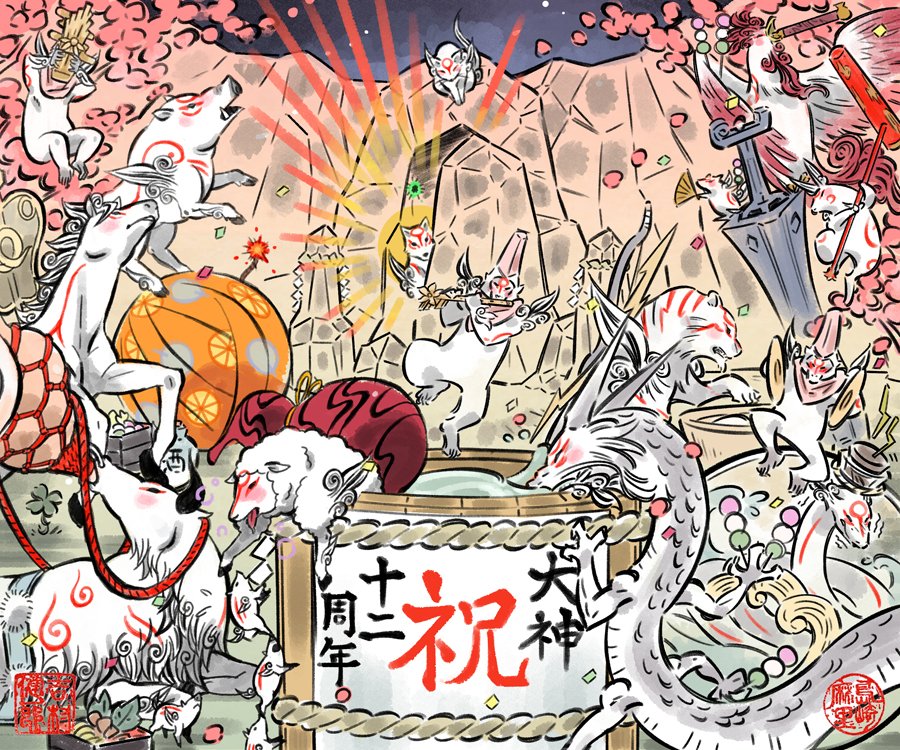 Did you know that Okami's 12th anniversary is today? Capcom hasn't forgotten, and is celebrating with some special art.
Mari Shimazaki and Kenichiro Yoshimura, the lead designers on Okami, worked together to create the image above.
After previously coming to Wii, Okami will be returning to a Nintendo system once again this summer. Capcom intends to release Okami HD via the eShop.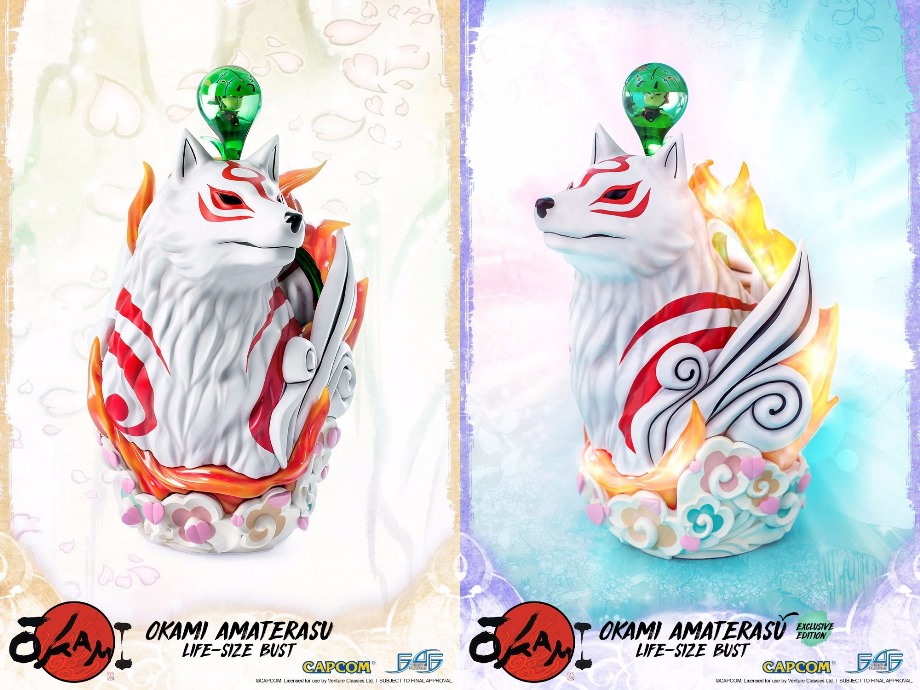 First 4 Figures is now taking pre-orders for the recently-announced Amaterasu Life Size Bust from Okami. As usual, there are two versions to choose from. The regular edition is here and the exclusive edition is here. Both are rather pricey, coming in at $675 and $725 respectively.
One difference seems to separate the two versions. First 4 Figures says the exclusive version is the "latest product from our newly branded CORE label – Okami Amaterasu LOGO cap (White version)".

A new Okami product is coming from First 4 Figures. The company has unveiled an Amaterasu Life Size Bust, with pre-orders beginning early next week. It will be the first Life Size Bust product launch in First 4 Figures' Okami line.
Reservations will begin on Tuesday. An hour after a live stream takes place (times in the graphic above), you'll be able to put in a pre-order.
Source: First 4 Figures email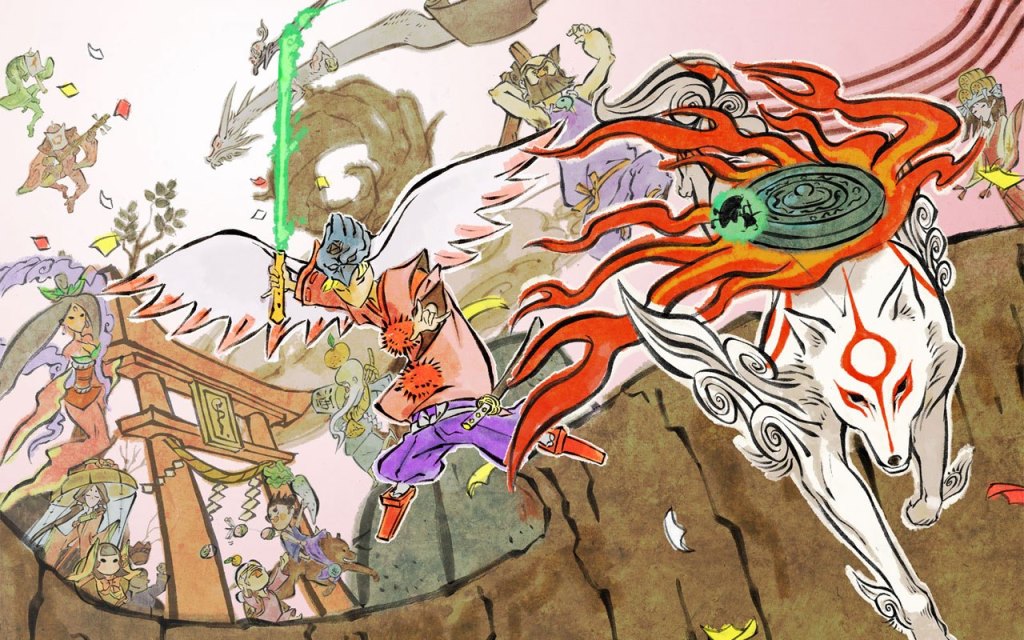 Metro spoke with Platinum Games co-founder Hideki Kamiya at E3 to talk about Scalebound. However, the interview did bring up some Nintendo-related topics. Specifically, Kamiya touched on both Bayonetta and Okami, and indicated that he's interested in working further on both franchises.
With Bayonetta, Kamiya said that he and the rest of Platinum "want to make 3." He later added that he has "ideas" for a new Okami game as well.
Here's the full exchange between Metro and Kamiya: