OlliOlli World is fun, fast and addictive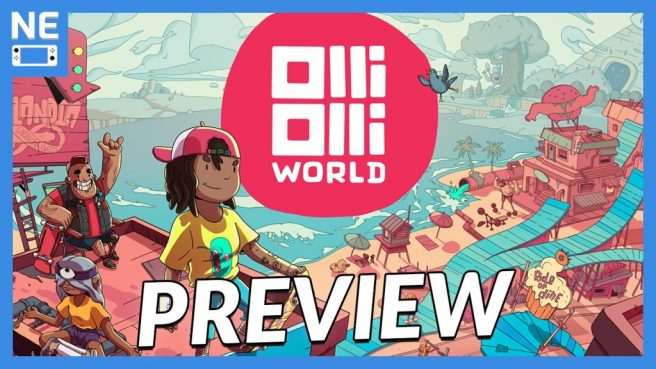 We recently had the opportunity to play an early demo of OlliOlli World, the new entry in the series that mixes 2D platforming and skateboarding. While we specifically went hands-on with the PC version, the game will also come to Switch for its launch on February 8.
Based on my time with OlliOlli World, I was really impressed by how much fun I had playing it. The gameplay is a bit different compared to the typical titles out there, but it works really well, with each mechanic complementing the other. Be sure to check my full impressions in the video down below.
Did you know that we're hosting an eShop credit giveaway on our YouTube channel? You can find that video, which also goes over what you can expect from Pokemon Legends: Arceus, right here. We also recently shared some thoughts on Metroid Dread and Donkey Kong Country: Tropical Freeze as we feel these are two of Nintendo's best 2.5D games – have a look at that video here. Finally, catch up on our video here discussing what's planned for Switch titles coming from the Big N in 2022 here.
Leave a Reply