One Piece: Pirate Warriors 4 – Cracker DLC screenshots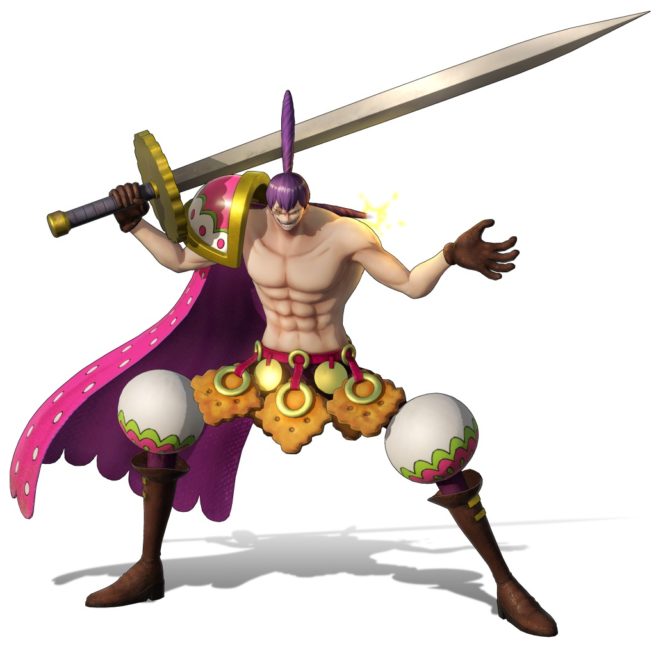 Following last week's reveal in V-Jump, Bandai Namco has officially announced Cracker as the second DLC character for One Piece: Pirate Warriors 4.
Here's a brief overview:
One of the main antagonists of the Whole Cake Island Arc, Cracker is part of Big Mom's Sweet Commanders alongside Smoothie and Katakuri. Thanks to the Devil Fruit he consumed, Cracker can create and transform biscuits at will, making him a fierce opponent able to raise a powerful biscuit army.
And first screenshots:
Cracker joins One Piece: Pirate Warriors 4 this summer. Bandai Namco will be distributing the DLC individually as well as through the Character Pass, which contains Smoothie and an additional unannounced character.
Leave a Reply