One Piece: Pirate Warriors 4 reveals DLC character Killer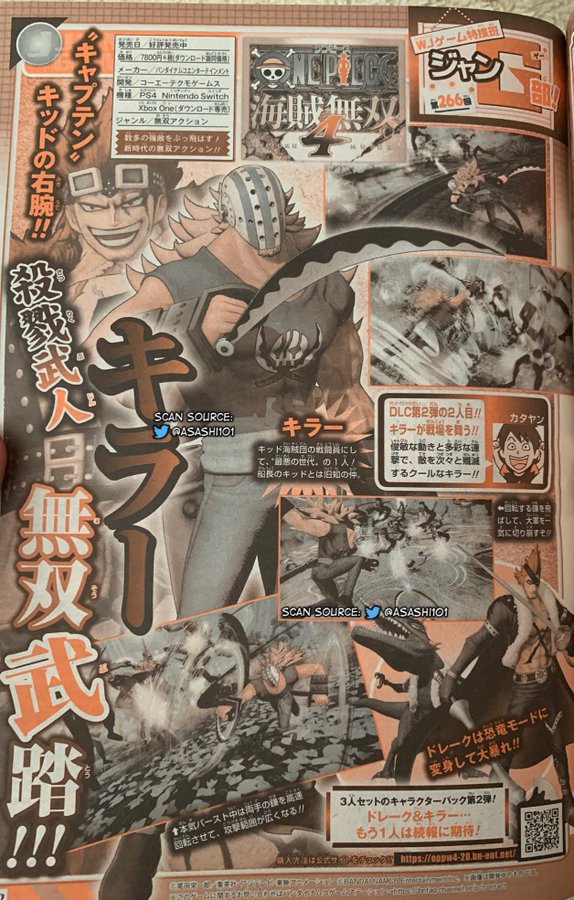 The latest issue of Weekly Jump has revealed another DLC character for One Piece: Pirate Warriors 4. Killer is joining the roster, according to the magazine.
Killer should be a part of the next character pack this fall. A third unannounced character should also be included in the pack. We'll be seeing another DLC pack this winter as well.
Fans may recall that Killer was included in an apparent datamine for the game, which gives credence to the leak. Other rumored characters can be found here.
Leave a Reply