Our favorite 3DS/Wii U Memories, LEGO 2K Drive, and more | Nintendo Everything Refresh Ep. 048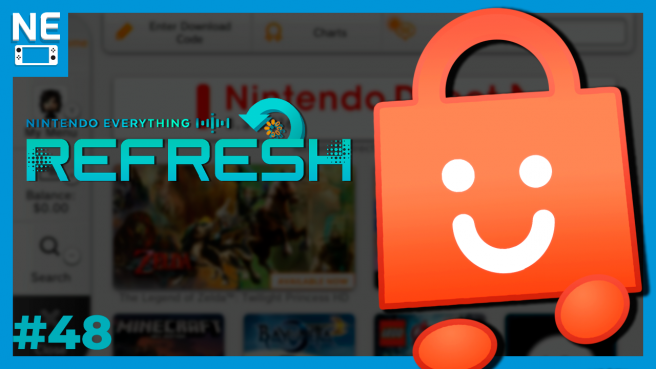 It's finally happened: the 3DS and Wii U eShops are no more. While this has been a bummer for many of us, in this week's episode of Nintendo Everything Refresh, we're looking back on some of our favorite memories from Nintendo's last-gen systems, reflecting on the games that impacted us the most, and sharing our thoughts on how these amazing systems will be remembered in the future. We'll also dive into some of the big games announced or released over the past few weeks, including LEGO 2K Drive, Bayonetta Origins, and much more!
Our podcast is available on most major streaming platforms, including Spotify, Apple Podcasts, Google Podcasts, Amazon Music and Audible, or you can check out the video version on YouTube.
Direct downloads are also available for free through our friends at ListenNotes. Have ideas or suggestions for the show, or want to submit a fan question or topic for a future episode? Let us know what you think – and thanks for listening!
➡ Inquiries/Fan Mail: [email protected]
➡ Visit the site: https://nintendoeverything.com
Episode Segments:
00:00 | Intro
01:21 | Wii U and 3DS eShop closing
42:40 | News
01:01:06 | Recent Releases
01:14:47 | Refresh Rate
Hosts:
Nick Serpa: @ndserpa
Dennis Gagliardotto: @LyonHart_
Luiz Estrella: @Luizestrella_
Nicolas Shadday: @Dayshade1999
Leave a Reply