Over 100,000 amiibo figures have been sold in Japan thus far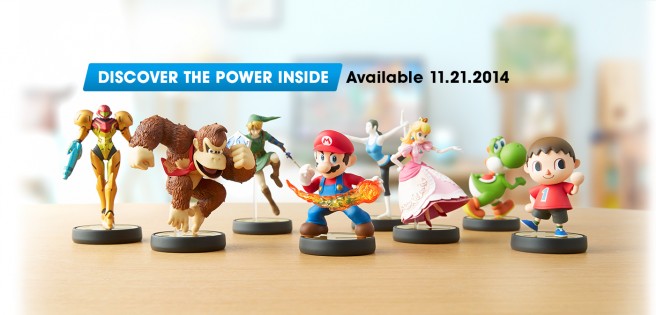 Yesterday, Nintendo shared some sales data for amiibo in the United States. We now have information about how the figures are performing in Japan.
According to Japanese sales tracker Media Create, 104,000 figures have been sold thus far. Link is the most popular amiibo with 16,000 units sold. Since Link works with both Smash Bros. and Hyrule Warriors, Media Create speculates that consumers were interested in getting special items.
Media Create talks about the sales of Super Smash Bros. for Wii U as well. It sold 228,000 copies in its debut week, which is much lower than the 820,000 first week sales of Super Smash Bros. Brawl.
This newest Smash Bros. was the first multiplatform entry in the series having launched on both Wii U and 3DS. Because the 3DS version released in September, Media Create believes more users flocked to that version. Smash for Nintendo's handheld moved 945,000 units in its first week and total sales are at 1.788 million. Combined, the two games on Wii U and 3DS are at two million copies sold.
Leave a Reply