Paper Mario: The Origami King dev wants to offer fans "new experiences and surprises" instead of relying on previous gameplay systems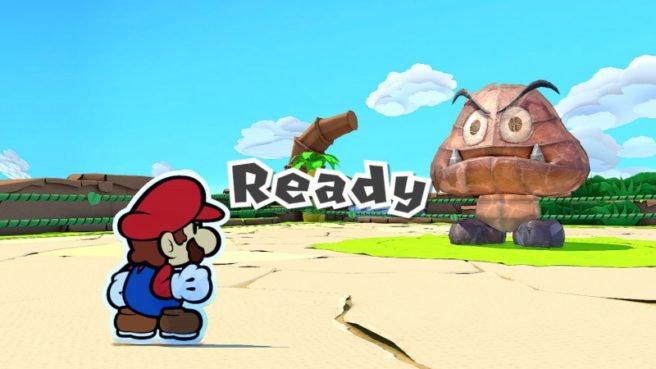 Following the first couple of Paper Mario games on N64 and GameCube, some fans would argue that the series has experienced some bumps in the road. Whereas those initial entries stuck to the tried-and-true RPG format, latter titles started to venture in different directions. Most would say that the low point of the series was Sticker Star, which de-emphasized battles and featured throwaway stickers as its primary mechanic.
Nintendo and Intelligent Systems are now giving Paper Mario another shot with The Origami King, which launches in just a few weeks. The game will have another alternate take on battles with a ring-based system.
Speaking with Game Informer, Nintendo producer Kensuke Tanabe indicated he's more interested in trying new ideas rather than relying on familiar gameplay systems:
"When continuing a game series, it's much easier to carry over the basics from an existing game system rather than building new systems for each new installment. But that's not how you create new experiences or unexpected surprises. As a game designer, I want to deliver new experiences and surprises to our fans, so I always challenge myself to create something new. To be sure, I will sometimes use the same system in a subsequent game to further develop that system until I feel it has reached its full potential. But my goal is to continue to tackle new challenges as much as possible."
Tanabe later added:
"We never considered whether or not we should implement a party-based system like some other games. As we worked on Paper Mario: The Origami King, we decided we could create more memorable moments if Olivia and the other characters team up with Mario along the way. In other words, we first determine what elements are needed in a game and then figure out how to implement and program them. Bobby, the Bob-omb, was the first character we decided to include, and from there we chose the characters that would be the best fit for the events in each stage of the game. Bowser Jr. was an exception. The director, Mr. Masahiko Nagaya, personally had strong feelings about including a storyline where a son sets out to save his father, so in this case, we decided to include the character before deciding exactly what we would have him do."
Leave a Reply