PDP releasing its own GameCube-style Switch controllers later this year with detachable C-Stick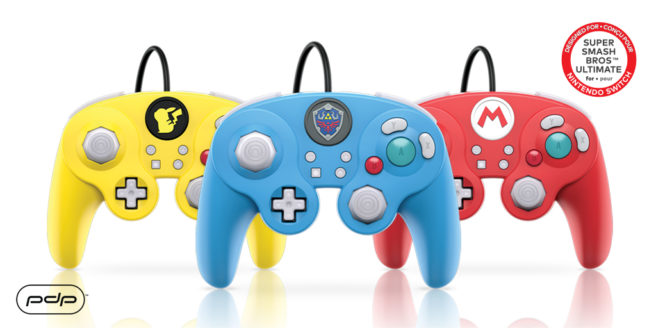 With Smash Bros. Ultimate arriving this year, GameCube-style controllers are becoming all the rage on Switch. PDP announced a trio of its own Wired Smash Pad Pro controllers today, featuring Zelda, Mario, and Pikachu designs.
With the controllers, you'll be able to play with the traditional C-Stick or swap it out for a full-size stick. It comes with a 10-foot USB cable as well.
Release dates for these Wired Smash Pad Pro controllers will be announced later. They'll be available this holiday season.
Leave a Reply