Persona 5 Scramble was initially going to be more of a Persona Warriors-type game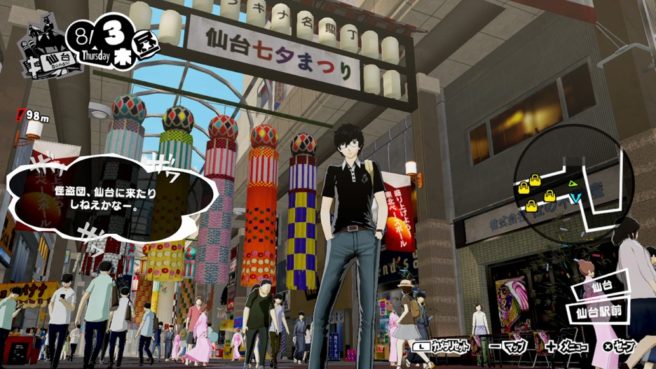 Omega Force's specialty is the Musou genre. The developer is known for its franchises such as Dynasty Warriors and Samurai Warriors. That hack-and-slash gameplay has also extended into other IPs like Zelda with Hyrule Warriors, One Piece with One Piece: Pirate Warriors, and more.
Omega Force's latest project is Persona 5 Scramble: The Phantom Strikers, but it's not the same kind of Musou gameplay we're used to seeing. It's more of an action-RPG rather than pure hack-and-slash with a focus on story.
Koei Tecmo director Kazutoshi Sekiguchi explained how the project evolved during development, telling Dengeki PlayStation:
"Our company has many Persona fans, at first they proposed a 'Persona Musou (Warriors)'. However, in the story-filling stage, we decided to make it into something that delves deeper into the characters of Persona 5. After some twists-and-turns, it ended up becoming an action-RPG that told a continuation of Persona 5."
Sekiguchi also said that development "started on the same month Persona 5 released," which would put it around September 2016.
Finally, here are some comments from Atlus:
"The scale of it all was so large that it took a while to get things moving after we began talking. … The entire story was put together by the Persona Team. The very first plan was proposed by Koei Tecmo. And after several meetings, we've made it into a story that delivers a Persona-like theme and message." – Atlus director Daisuke Kaneda

"In any case, we wanted to make a fun story. The previous game, Persona 5, was more serious and we didn't get to see many instances of the Phantom Thieves having fun. We wanted to give a different taste where the Phantom Thieves solve cases while having fun." – Atlus' Mumon Usuda
Leave a Reply