Phantom Breaker: Omnia trailer introduces Waka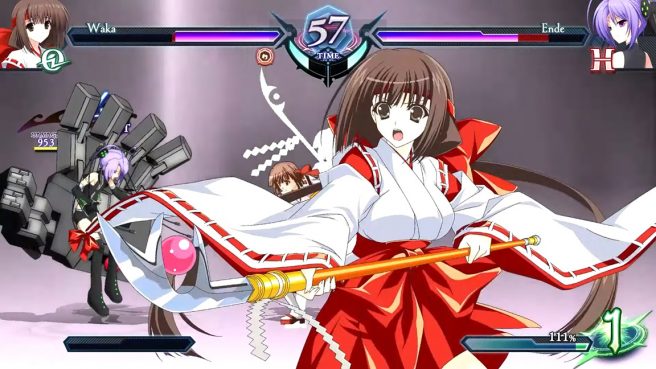 We have the latest character trailer for Phantom Breaker: Omnia thanks to Rocket Panda Games and Mages, with the new video focusing on Waka. Cristina Vee plays the character in English while Miyu Matsuki is handling the Japanese voiceover.
Take a look at some additional information about Waka below, courtesy of the official site:
A 17-year-old descendant of the miko and heiress to the demon-slaying Kumon family. Fights with her naginata, "Kahoutou."

Walking the path of both God and martial arts, she trains her body and soul daily at the dojo behind her family's shrine. Her ancestral duty and sacred mission is to stop the duels and prevent Phantom from achieving his goal.
And here's the new Phantom Breaker: Omnia character trailer showing off Waka:
We have previous character trailers for Mikoto here and Itsuki here.
Phantom Breaker: Omnia is due out for Switch on March 15. You can find additional information about the game on the official website here.
Leave a Reply