Pipe Push Paradise now releasing December 24 on Switch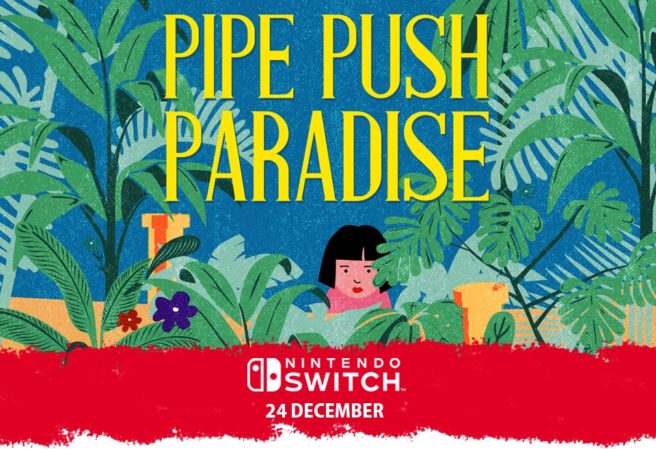 Pipe Push Paradise was originally listed for a digital Switch release on October 20. The game missed that date in the end, though Digerati has now announced that we'll be seeing it on December 24.
Pipe Push Paradise "offers an open-world island in dire need of your plumbing talents. As you help the quirky residents, Pipe Push Paradise's puzzles offer brain-twisting challenges through limited space, varied pipe designs, and other mechanics."
Here's some additional information and a trailer:
Pipe Push Paradise is a challenging, plumbing-based puzzle game. You've arrived on a lonely island faced with a hero's calling. Rise to the occasion (push pipes around) and restore this paradise to its former glory.

Key features

– Pipes
– Tile-based gameplay
– 47 elegant puzzles packed with surprising mechanical twists
– Lush and relaxing art and music by Teodoro Zamudio
– Supports the following languages: English, French, Italian, German, Spanish, Japanese, Korean, Portuguese-Brazil, Russian, Simplified Chinese
Pipe Push Paradise will cost $10.99 on Switch. It'll carry a 20% discount for a limited time.
Source: Digerati PR
Leave a Reply