Plants vs. Zombies: Battle for Neighborville – Complete Edition listed for Switch, announcement likely imminent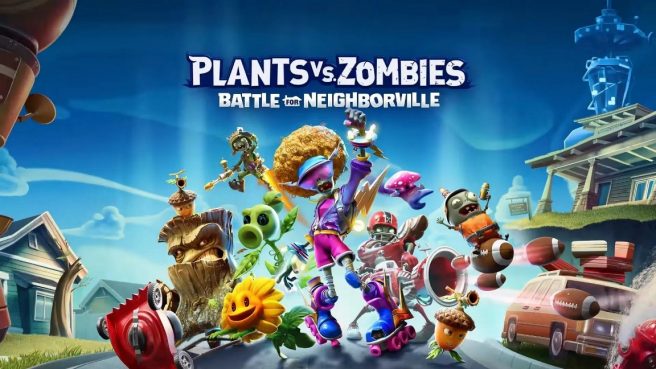 Last June, EA said it would be bringing seven games to Switch over the next year. A few of these titles have already been released – Burnout Paradise Remastered, Need for Speed: Hot Pursuit Remastered, and FIFA 21 Legacy Edition. Apex Legends and Lost in Random are also coming soon.
That leaves us with two more games. One of the mystery projects should be the upcoming title from Mario Kart Live developer Velan Studios. VentureBeat claimed several months ago that Plants vs. Zombies: Battle for Neighborville is also happening on Switch, and it now seems we're getting close to an announcement.
GameFly, which is incredibly accurate when it comes to retailer listings, just put a page up for Plants vs. Zombies: Battle for Neighborville – Complete Edition. It's listed for a March 19 release. That's a plausible date, but given how we'd be basically two months away from release, EA should be making an official announcement very soon.
As for the "Complete Edition" part of the title, EA is likely throwing in DLC that was previously offered separately on other platforms.
For those that haven't heard of Plants vs. Zombies: Battle for Neighborville, here's an official overview and trailer:
Welcome to Neighborville, where all is well. Except that a crazy, new, coniferous conflict between brain-less and botanicals is brewing! What are you gonna do, call the crops? Soil your plants? Prepare to kick some grass in a plant-on-zombie conflict that will take you to the outer edges of Neighborville and back again.

Key Features

Go All Out in Online Multiplayer – Jump into the fray with up to 24 players in online multiplayer across a gigantic suburban skirmish. Bring the unique abilities of each character class to 6 PvP modes–including the new Battle Arena–and experience the unbeleafable thrills of combat.
Venture to the Outer Edges of Neighborville – The tension across the terra has expanded with free-roam regions that extend beyond the town of Neighborville. Squad up with up to 3 friends in the Giddy Park social region and take back Weirding Woods, Mount Steep and Neighborville Town Centre. It's grow time!
Customize Every Character for Battle – Join the newest bloom in the age-old battle between plants and zombies with 20 fully customizable classes at launch, including a Team Play class for each faction. Deck every character out with ludicrous looks and wacky weapons that show off your unique personality.
We'll be sure to let you know if and when EA officially announces Plants vs. Zombies: Battle for Neighborville – Complete Edition for Switch.
Leave a Reply