PlatinumGames talks Astral Chain, says it's not connected to Scalebound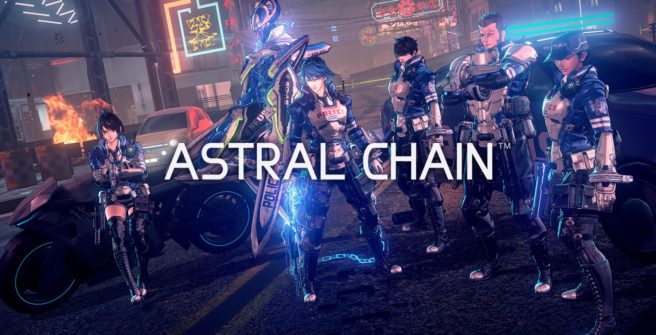 VGC has posted its full interview with PlatinumGames studio head Atsushi Inaba. As part of that, Inaba discussed the upcoming Switch exclusive Astral Chain.
First, when asked about ambitions for that project, Inaba commented:
"For ASTRAL CHAIN there are two things that we really wanted to focus on. We're used to doing single-player character action games, but in this particular game you as the player also control a monster at the same time, so you have to split focus between control of two characters. That is really an evolution of some of the action games that we've built in the past.

To get from where this project initially started several years ago to now, we have had to face many different pitfalls and challenges along the way. But now it's finally at the point where it's a very unique, original experience and exactly what we wanted it to be with the core idea of 'Synergetic Action'. Separate from that, we really wanted this project to push Taura-san as one of our new, up-and-coming directors and get him recognition. Because Platinum isn't a studio with just one or two directors:it needs to be a studio of multiple directors who all have their own flavour."
Inaba was later asked if there are any connections to the cancelled Xbox One game Scalebound, as it may seem to some that the dual-character gameplay is similar. However, it doesn't sound like that's the case.
According to Inaba:
"I can't go in to detail about how the different gameplay systems of ASTRAL CHAIN and Scalebound work, but they're both very different. Any feeling of similarity between the two projects is not true. It's all in your imagination! (laughs)"
Leave a Reply