PlatinumGames wants to make a sequel to The Wonderful 101, and director Hideki Kamiya already has ideas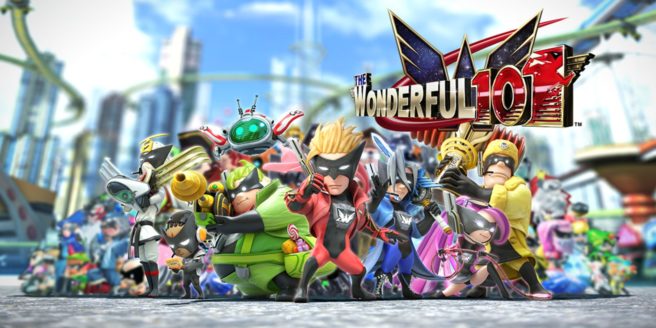 The Wonderful 101 currently exists as a standalone title, but that's not due to a lack of interest from developer PlatinumGames. After the game missed out on having success during the Wii U era, it's returning on Switch and other platforms thanks to a new Kickstarter campaign. The $50,000 target was quickly reached and over $1.5 million has been raised in total.
The Kickstarter campaign is important not only because of what it means now, but also for what it could lead to in the future. Director Hideki Kamiya has interest in creating a sequel and even has ideas while PlatinumGames head Atsushi Inaba is supportive of such a thing happening in the future.
Kamiya told Nintendo Everything in an interview before the Kickstarter campaign began:
"Back when we were making the Wii U original, I had a lot of hopes for the game before its release. I knew we made a really incredible game, so I felt confident that a lot of people would play it and it'd be a big hit. I was dreaming things up left and right – I had ideas like, 'Oh, what would it be like if we did a sequel where Wonder Blue was the leader?' All of these creative and exciting ideas were flowing, and then the game released and I saw the numbers and was like, 'Wait, what?!' (Laughs) So, I hope I get to have those aspirations again in the future."
Inaba also said the following:
"We always think about how we can expand on all our games. We want to revisit it now because we've always felt it was a high-quality game that didn't get a fair chance. In regards to a sequel or something, we can't make one if there aren't any fans for the series in the first place. So if fans support this and things go really well for The Wonderful 101, then I'd say it's pretty natural that we'd want to make another game in the series! (Laughs)"
Look for our full interview with Kamiya and Inaba regarding The Wonderful 101: Remastered tomorrow.
Leave a Reply