Playtonic unveils the Yooka-Laylee Rap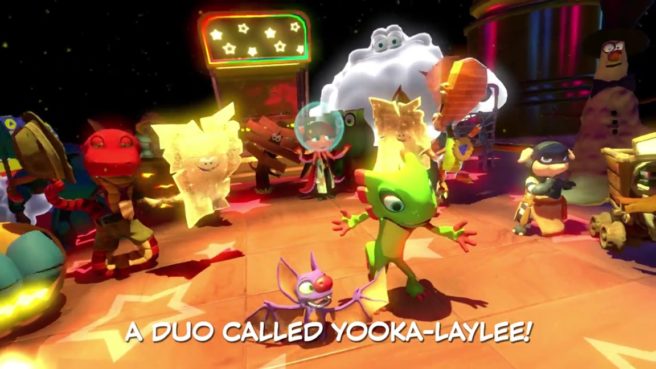 Yesterday, Playtonic and Yooka-Laylee composer Grant Kirkhope teased a new tune for the game that would be taking inspiration from Donkey Kong 64's DK Rap. That's now been published online.
Kirkhope and Playtonic have created a new piece of music in the style of DK Rap, aptly titled the Yooka-Laylee Rap. Watch the video and listen to the song below.
Leave a Reply