The Pokemon Company comments on Pokemon Legends: Arceus structure, confirms it's not open world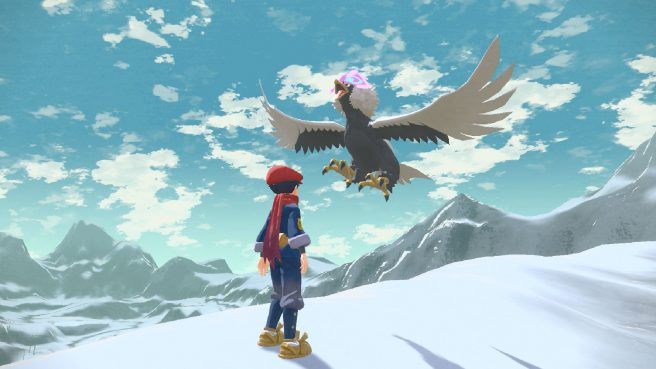 There's been a lot of talk surrounding Pokemon Legends: Arceus as of late and whether or not the game will be open world. When it was revealed many months ago, a number of people compared it to Zelda: Breath of the Wild. But more information has been shared in August and September, and after combing through all of the latest content, fans came to the conclusion that an open world probably wouldn't be in the cards.
Based on new comments from The Pokemon Company, Pokemon Legends: Arceus will be less like Breath of the Wild and more comparable to Monster Hunter with no real open world. That's because Jubilife Village is your base of operations, and you'll then go to different open areas in Hisui after taking on tasks.
The full statement from The Pokemon Company reads:
In Pokémon Legends: Arceus, Jubilife Village will serve as the base for surveying missions. After receiving an assignment or a request and preparing for their next excursion, players will set out from the village to study one of the various open areas of the Hisui region. After they finish the survey work, players will need to return once more to prepare for their next task. We look forward to sharing more information about exploring the Hisui region soon.
You can see the latest Pokemon Legends: Arceus trailer – which revealed the new creature Kleavor – here. We also have a bunch of new details here.
Regardless of the type of structure Pokemon Legends: Arceus has, fans will be able to try out the game for themselves when it launches on January 28, 2022. Expect more information over the next few months.
Leave a Reply