Pokemon: Let's Go sells 116,000 copies in the UK, Pikachu more popular, boosts Switch hardware and software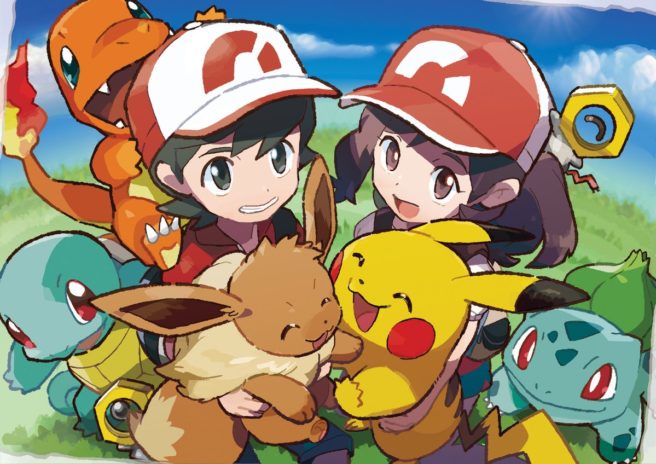 Pokemon: Let's Go, Pikachu and Pokemon: Let's Go, Eevee were some of the biggest game releases this past week. The first region to report sales is the UK, where the two titles did pretty well all things considered.
An initial figure puts the Pokemon: Let's Go games at 116,000 copies sold – not including digital. Pikachu was apparently the more popular version by quite a bit.
Pokemon: Let's Go, Pikachu appeared on the charts for the first time at the fourth position. Pokemon: Let's Go, Eevee came in at #6. If the two were combined, they would have been the top seller at UK physical retail last week.
Opening sales of Pokemon: Let's Go, Pikachu/Eevee were down over 60% compared to Pokemon Sun/Moon, though the 3DS games made for the biggest launch of a Nintendo release in the UK ever so it would have been tough to replicate. A closer comparison is Pokemon X/Y, but sales were still down 5% there as well. Pokemon: Let's Go still had the best opening for a Switch title by far.
GamesIndustry also points out a couple of extra important tidbits. Nintendo dealt with stock issues, meaning fewer units came in from the company's European warehouse and some pre-orders were not fulfilled. Many stores sold out of copies as well. 3DS also had a larger install base when its Pokemon titles released.
Thanks to Pokemon's arrival, Switch hardware and many pieces of software benefited in a strong way. Sales for Mario Kart 8 Deluxe, Super Mario Party, Super Mario Odyssey, and Zelda: Breath of the Wild rose by 94%, 25%, 30%, and 52% respectively. Just Dance 2019 sales increased by 465% largely thanks to Switch as well.
Here's a look at previous Pokemon sales:
[Week 21, 2009] POKÉMON PLATINUM (NINTENDO) – 59,000 / NEW
[Week 12, 2010] POKÉMON HEARTGOLD / SOULSILVER (NINTENDO) – 90,000 / NEW
[Week 09, 2011] POKÉMON BLACK / WHITE (NINTENDO) ~ 125,000 – 144,000 / NEW
[Week 41, 2012] POKÉMON BLACK 2 / WHITE 2 (NINTENDO) – 62,000 / NEW
[Week 41, 2013] POKÉMON X / Y (NINTENDO) – 124,000 / NEW
[Week 48, 2014] POKÉMON OMEGA RUBY / ALPHA SAPPHIRE (NINTENDO) – 145,000 / NEW
[Week 47, 2016] POKÉMON SUN / MOON (NINTENDO) – 290,000 / NEW
[Week 46, 2017] POKÉMON ULTRA SUN / ULTRA MOON (NINTENDO) – 78,000 / NEW
[Week 46, 2018] POKEMON LET'S GO, PIKACHU! +POKEMON LET'S GO, EEVEE! (NINTENDO) – 116,000 / NEW
Leave a Reply